Issue
There will be error message popping up, stating that GAOMON tablet driver will damage your mac or GAOMON tablet driver quit working unexpectedly.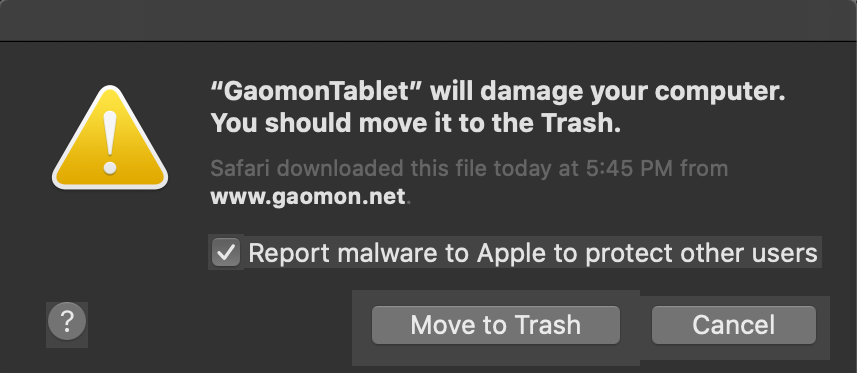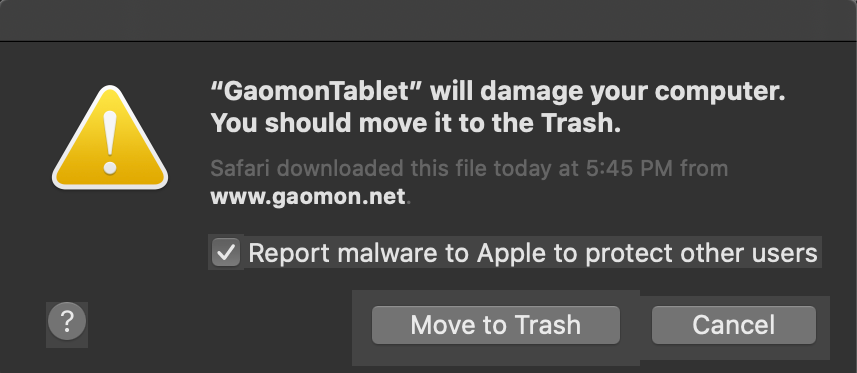 Reason
Apple company released a requirement of certification, you will meet some issues, such as: GAOMON tablet driver will damage your mac or GAOMON tablet driver quit working unexpectedly. Please read the following points to get them solved…
Solutions
Please re-install GAOMON new driver according to following 4 steps one by one
Uninstall the old driver
a) Go 'Finder'–>'Applications', and find the folder 'GaomonTablet'
b) Right-click it and select 'Move to Trash'
c) Click 'Trash' in the Dock and Empty it.

d). Re-plug all cables after the GAOMON driver is removed.
Download the new Driver
Download our newest universal driver for all our pen displays here:
https://drive.google.com/file/d/1npYgKYc_Dk21lX249pVEMXJE-2iX_uCE/view
Install the new Driver
Click the installation package and it will pop out a box like the below picture. Drag 'GaomonTablet' icon upon 'Applications' and hold on for a while until it enters in 'Applications' folder. You would see it is installing.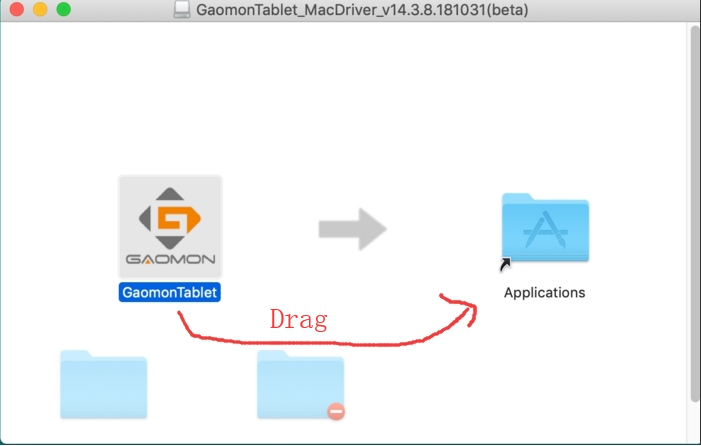 Run the new Driver
Find  'GaomonTablet'  in Application — Double click 'GaomonTablet' to open and run the driver. Now the GAOMON driver is well installed. 
Give permission 

(ONLY for macOS 10.14/10.15)
Let's give permission to GAOMON driver according to the following 3 steps (ONLY for macOS 10.14/10.15) .
Notice: IF YOU USE the previous version, please ignore the following steps.
1. We must press the express keys on GAOMON tablet after the GAOMON Driver is installed to wake up the "accessibility" box. When you use the pen or buttons, it will bring out a "accessibility" box automatically, too. (VERT IMPORTANT)
2. Click "Open System Preference" please. DON'T click "Deny". (VERT IMPORTANT)

3. Bring out 'Security & Privacy' and put "TabletDriverAgent" into the whitelist of Mac OS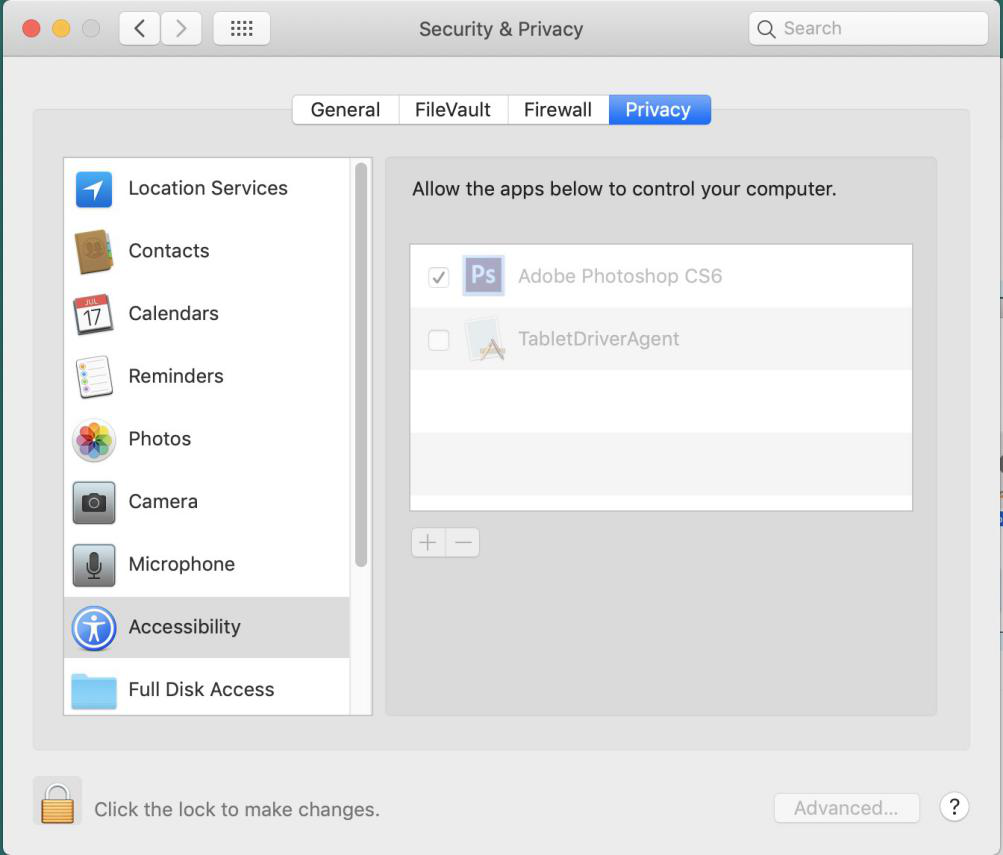 you can see "TabletDriverAgent" is already in the whitelist, but it is not checked. And please follow the next steps:
a) Click the lock icon

  to unlock and input your password
b) Then check 'TabletDriverAgent'
c) Click '+' and it will bring out another box.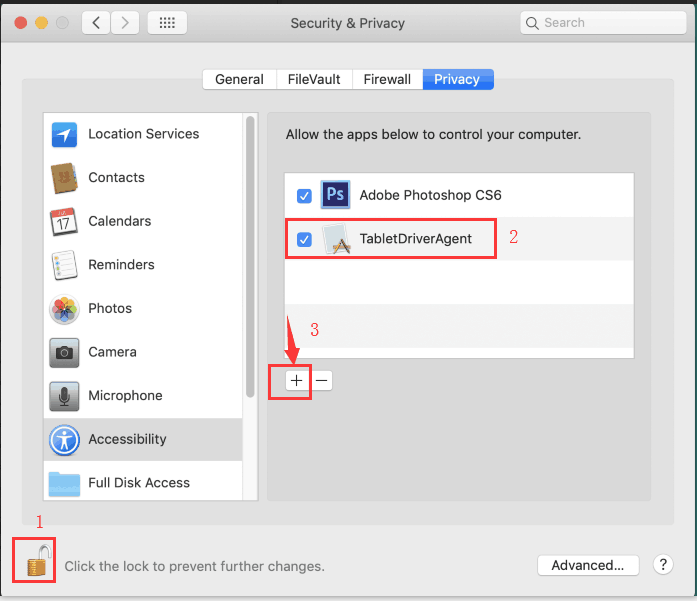 Usually, everything will work normally if you do according to the tips step by step. And we'd like to hear back from you about the user experience and issues about our pen display or graphic tablet.
---
If you have any further questions, please kindly contact us via email: service@gaomon.net with your order number.
Related post
You Don't Have Permission in macOS When Installing Driver