Gifts are available when you order our products on Amazon. There is no time limitation to apply for them.
Where & How to apply for gifts
Free gifts or huge discounts are available at 'Promotion Message'  shown as below screenshot when you order on our European Amazon. Please click 'Add both to Basket' to get free gifts or huge discounts.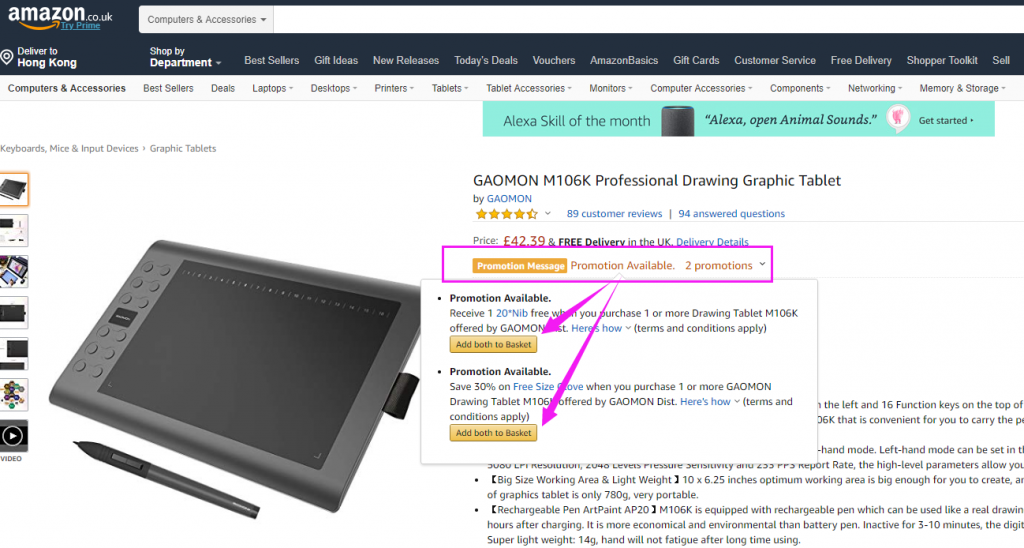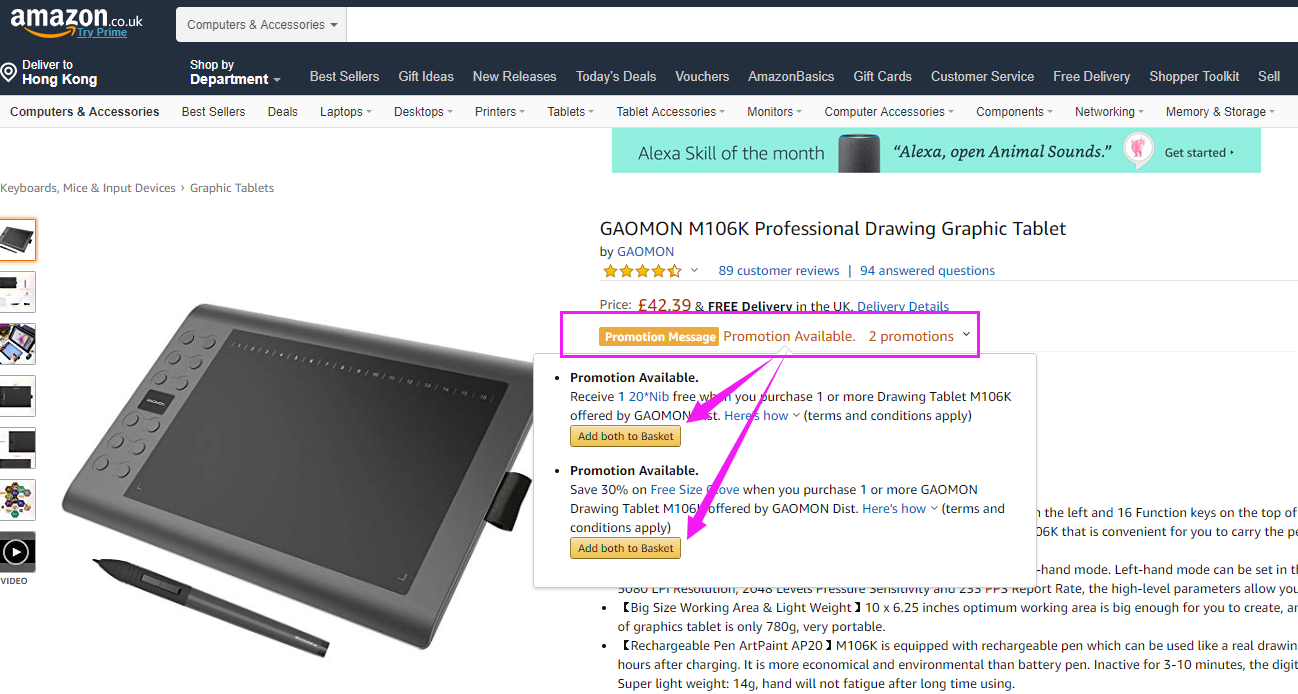 SCROLL DOWN you can find them at 'Special offers and product promotions'

You can see gifts or discount details from there, shown as the screenshot, while checkout.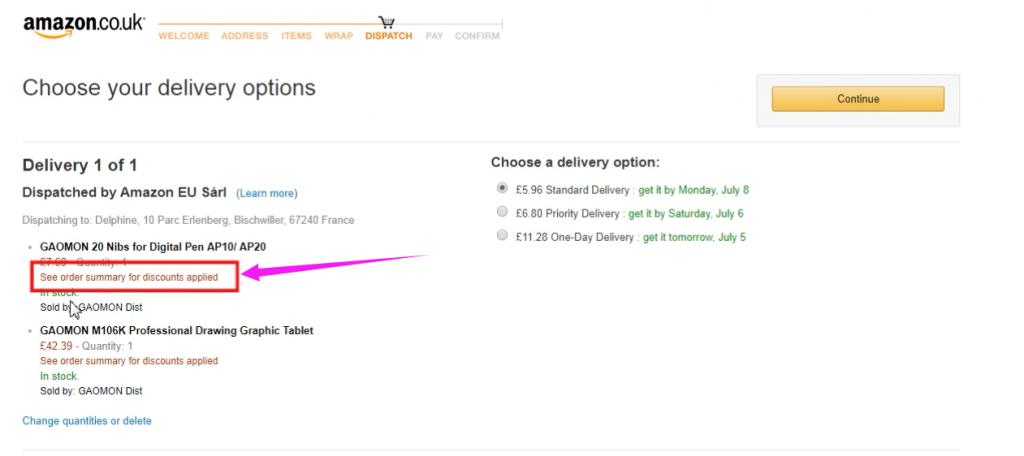 Gift lists
Below table lists out all gifts or discounts you can get via 'Add both to Basket'.
For example, when you add 'one M106K + 20*Nibs' to Basket, you only need to pay for M106K. The 20*Nibs are free. Remember to use 'Add both to Basket'
Buy PRODUCT
Get FREE GIFT/ DISCOUNT
AMAZON LINK
M106K
20* Nibs
UK,     DE,     IT,     FR,     ES
50% OFF on One-finger Glove
FR,     IT,     ES
30% OFF on AP20 Pen
FR,     IT,     ES
30% OFF on One-finger Glove
UK,     DE
S56K
20* Nibs
UK,     DE,     IT,     FR,     ES
50% OFF on One-finger Glove
FR,     IT,     ES
30% OFF on One-finger Glove
UK,     DE
PD1560
20* Nibs
UK,     DE,     IT,     FR,     ES
1* One-finger Glove
UK,     DE,     IT,     FR,     ES
40% OFF on Screen Protector
UK,     DE,     IT,     FR,     ES
30% OFF on AP40 Pen
UK,     DE
GB4
50% OFF on One-finger Glove
IT,     FR,     ES
50% OFF on Two-finger Glove
UK,     DE
50% OFF on One-finger Glove
UK,     DE