About the upcoming 2023
Expect or outlook, unknown or confused…
Whatever it is
GAOMON 2023 Season Of Whimsy and Wonder
Will offer you the opportunity to show your creativity
In this Whimsy and Wonder season
You can unleash your creativity
Fill regret with color
Rewrite past with eraser
Outline dreams with paintbrushs
Show new year with artworks
What Kind of Painting We are Looking for?
1.Must based on elements of list as follow.The GAOMON logo and 18-1750 Viva Mage (the theme color of 2023) are mandatory elements in your painting; also you must choose one of the elements from the selected list as a source of your inspiration (at least one, and there is no upper limit).
2. An original scene painting. Your drawings need to reflect your expectations for 2023. And the drawings need to contain human or animals (Elves or Angels are also acceptable). 
Introduction of Viva Magenta 18-1750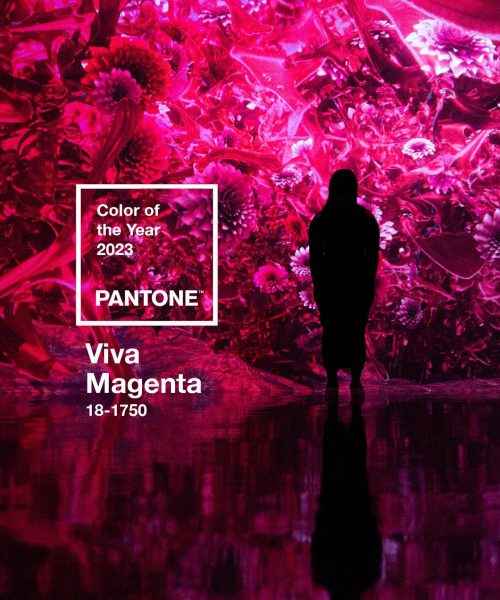 Viva Magenta 18-1750  Pantone's Color of the Year, vibrates with vim and vigor. It is a shade rooted in nature descending from the red family and expressive of a new signal of strength. Viva Magenta is brave and fearless, and a pulsating color whose exuberance promotes a joyous and optimistic celebration, writing a new narrative.2023's Color of the Year is powerful and empowering. It is a new animated red that revels in pure joy, encouraging experimentation and self-expression without restraint, an electrifying, and a boundaryless shade that is manifesting as a stand-out statement. It is a color that is audacious, full of wit and inclusive of all. (Quoted from:  https://www.pantone.com/hk/en/color-of-the-year/2023)

Whimsical Thinkers Winner are picked by GAOMON Team
Popularity Awards are picked from the Top 4 Likes of Entry Posts.
*Tips: 
1.The Popularity Award is an award in addition to the Whimsy Award.
2.Participants can share entries on their social media to increase their popularity.
 *We also welcome you to submit your painting process videos to us and we will select and post high-quality video on our accounts!
1.The entries must be original. It is not allowed to use images that have been copied. Do not use designs based on other people's characters. No sensitive content (pornography, violence and insults). 
2. Post your entry on YouTube, Instagram, Facebook, Twitter, VK (choose one of them) with a description of your painting design and @GAOMON; add the contest link and the hashtag:#gaomon #gaomoncontest #gaomon2023 #gaomonpainting (Move to next part to check examples).
3.These entries will only be used for advertising purposes. If GAOMON want to sell products from characters designed by winner (such as their merchandising), GAOMON will make an agreement with the winner. In theory, the design of the characters should allow for the creation of merchandise from them. For example, stickers, mouse pads, gloves, etc.
4.Entries should be submitted to GAOMON at contest@gaomon.net by 23:59 PDT on March 10, 2023. Only .JPG or .PNG or .PSD image file formats are accepted (Winners will be asked to provide .PSD format). 
Email subject: Social Media ID_Country_2023 Season Of Whimsy and Wonder (ex: Smith_US_2023 Season Of Whimsy and Wonder) .
Email content: Include a link to your entry post.
***Note: Your post must be public!***
POST Templates for the Participants
Q: How will the entries be judged? 
A: Entries will be judged on the following criteria: 
1. Interpretation and clarity of the theme (20%)
2. Whimsicality and originality (40%)
3. Relevance to the selected list (30%)
4. Overall design of the painting style (10%)
Q: Are there any requirements for selected list?
A: You must pick at least one of the optional elements as your source of inspiration. You are free to use your imagination for other sources of inspiration.
Q: Can I submit more than one entry? 
A: There is no limit to the number of entries.
Q: Are there any regional restrictions? 
A: Open to all humans on Earth.
Q: Can I send my entry to GAOMON's email instead of posting it on my social media accounts? 
A: No, you must post your entry on your social media accounts and send it to GAOMON's contest email both. If you have only completed one step, you will not be able to participate in this contest.
Q: If I win a prize, am I responsible for the cost of shipping the product? 
A: GAOMON will cover the shipping costs of the prize, but any additional taxes and fees shall be bear by the winner.
Q: If I post my entry on more than one social media platform, how will you count the number of likes? 
A: If you post on more than one social media platform, we will only count the post with the highest number of likes.
Q: Can I use traditional paintings for the contest? 
A: GAOMON welcomes both traditional paintings and digital art (illustration, 3D, animation, comics). Participants should submit a resolution of 300 DPI or higher and must be HD(High Definition) scans of traditional artwork.