Background
In our daily life, you will often get in touch with many kinds of ports of your smart phone or computer or mobile storage devices. Maybe you will be confused by their name, such as: micro USB, MINI USB, USB type-A or USB type-C. What's the differences of them? And what are the definitions of them? Let's try to make it clear in a simple way.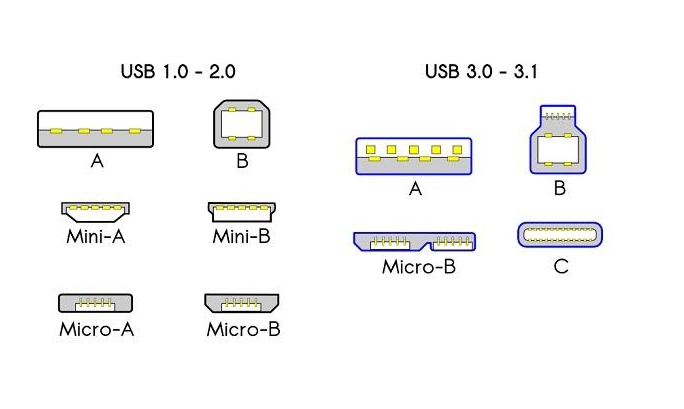 ---
The development of all kinds of USB ports
USB type-A and type-B 2.0 port
USB ports are the most common ports that we us in our daily life. In 1996, it's specification is established by many PC merchants. USB is short for Universal Serial Bus including 4 pins as the following picture shows.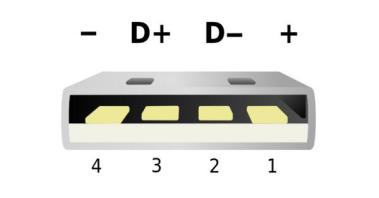 Besides, the traditional USB port is also known as USB type-A. You may get confused, is there USB type-B? Yes sure, USB type-B is mostly used on printer or scanner. Its data rate only 480Mbps, a very high speed back then.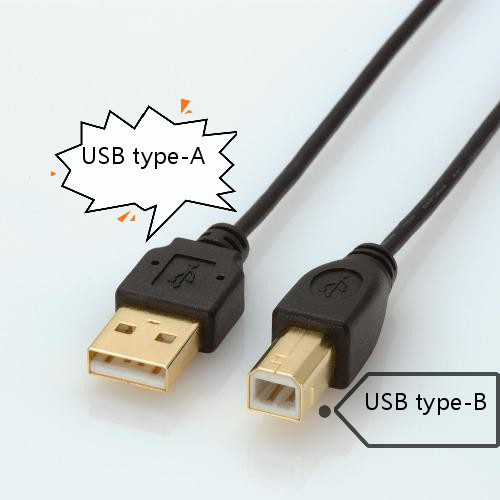 Mini-USB 2.0 port

It's the kind that we are very familiar with, being used mostly on digital camera, MP3 player, and mobile drive. Compared with the standard USB type-A and type-B, its size is smaller. But now it's being eliminated gradually, we can hardly see it adopted in current devices.
Micro-USB 2.0 port

Micro-USB port has 2 type, too. It's size is even smaller than Mini-USB, suitable for the thinner devices. Even now, many cheap devices are equipped with Micro-USB ports.
USB type-A and type-B 3.0 port
In 2011 the USB 3.0 standard was born. USB type-A and type-B 3.0 port didn't change their shape of ports compared to USB type-A and type-B 2.0 port , but it increased the data rate to 5Gbps (super speed) and double the pins (From 4 pins to 9 pins)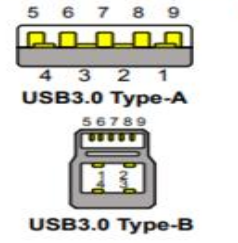 Micro-USB 3.0 ports.

As the transmission speed of USB 3.0 has increased substantially, it's stitch has been changed. Micro-USB 3.0 ports are the same with Micro-USB 2.0 in thickness, but larger in width. Still it has 2 types, A and B.
USB type-c 3.1 port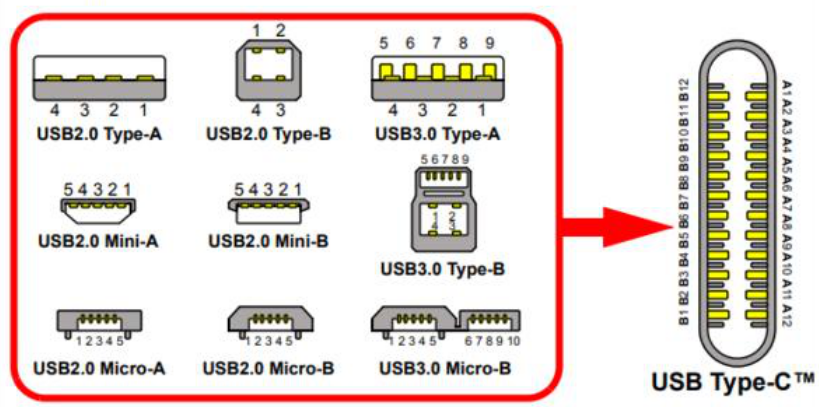 Time going to 2014, USB type-C was born with the standard of USB 3.1 which totally changed it's shape and function, in which you don't need to figure out which size is positive and which one is negative. Its data rate goes up to 10Gbps (Enhanced Supper speed), with pins increased to 24.
It's developed as the following picture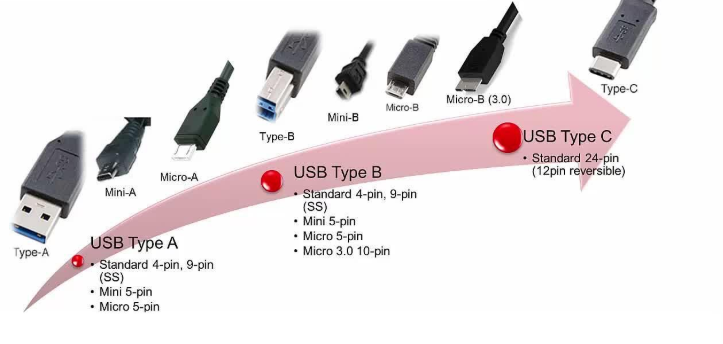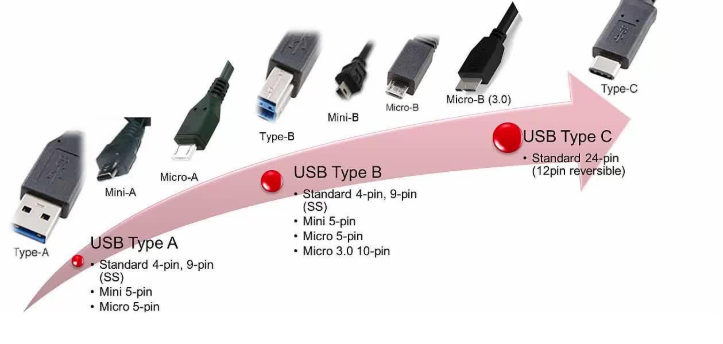 ---
The specification and new features of USB type-C

We could see the 24-pins in the picture, it has 2 CC pins, enhancing it with the USB power delivery function.
With 2 SUB pins, it supports Alternate Mode, suitable for non-USB signal transmission. The merchants could customize the function of these pins, thus USB type-C could support Display Port video transmission protocol, HDMI or MHL transmission .
USB Type-C port has been enhanced in all dimension, which could be called the final form for now. It supports date transmission rate,( up to 20Gbps, the standard of USB 3.1 Gen2*2) , power deliver (up to 100W, support 5A current max) with the smaller size and thinner design (around 8.3mm×2.5mm).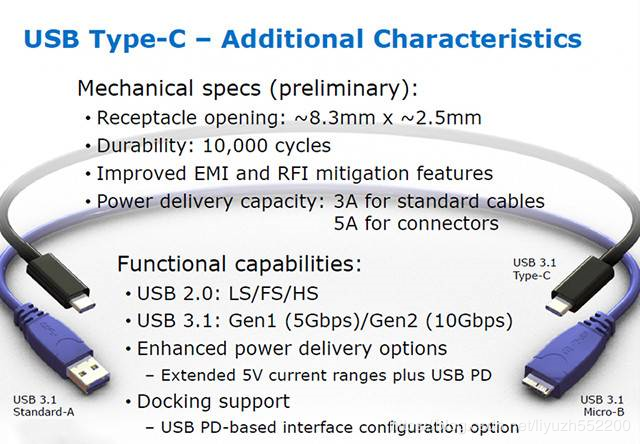 ---
Future development of USB type-c
And we could give a conclusion : USB type-c is the standard port that could be competent to transmit all kinds of data specification without losing speed and transmission quality.
USB Type-C is the final revolution of data transmission. Its deepest meaning is that in the future Type-C will unite all kinds of ports standard. You could use only one cable to charge your phone, connect your computer with monitor, link your phone and PC to transmit data, etc.
---
If you have anyquestion, please contact us via email: service@gaomon.net
Related Post