Drawing, make people happiness
Hi, what would you think of this drawing?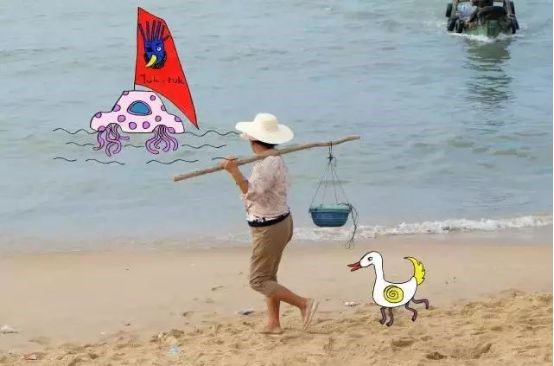 Ah~ you might not think it is a drawing. But it really is. You'll know the reason later. Today I want to ask you a question 'what is the usage of learning drawing?
I would never doubt that you can list out a huge amount of its advantages and utilize fields. Through drawing, some have gone down in history while more have been flooded by the merciless time. Once you learned drawing, you would dream of being outstanding. You, who have learned drawing, are willing to create out a compelling work that could be remembered in history one day. Some treat it as a personal hobby while some take it into their job and make it being their working skill. Many earned a huge achievement in their work in architecture, brand designing, education, costume designing, computer UI, or even daily cook. The drawing is everywhere. But the reality is that only few will be remembered. Most are common. But why do you still learn it?
Drawing is everywhere but also has been treated as a useless and difficult skill to master for average people. Some lucky fellow gets support from people around them while their learning drawing. Some are so unfortunate that have to give up their dream. Some only keep it as their own hobby. But there are still some people always on their purchasing roads. The drawing, maybe you would expand it to art, is aloofness. How to break its barrier and become outstanding? A Chinese girl named Icy Tan, who didn't accept the systematic cultivation of drawing, still gained honors that most of us will admire.
The impressive story that she made is not that she left her country and lived in a totally new and strange country for half a year. To leave one's own country is not impressive enough, but if you can't speak the native language and you have to stay with vagabond and some who have gang background or even drug history, then how can you address this situation?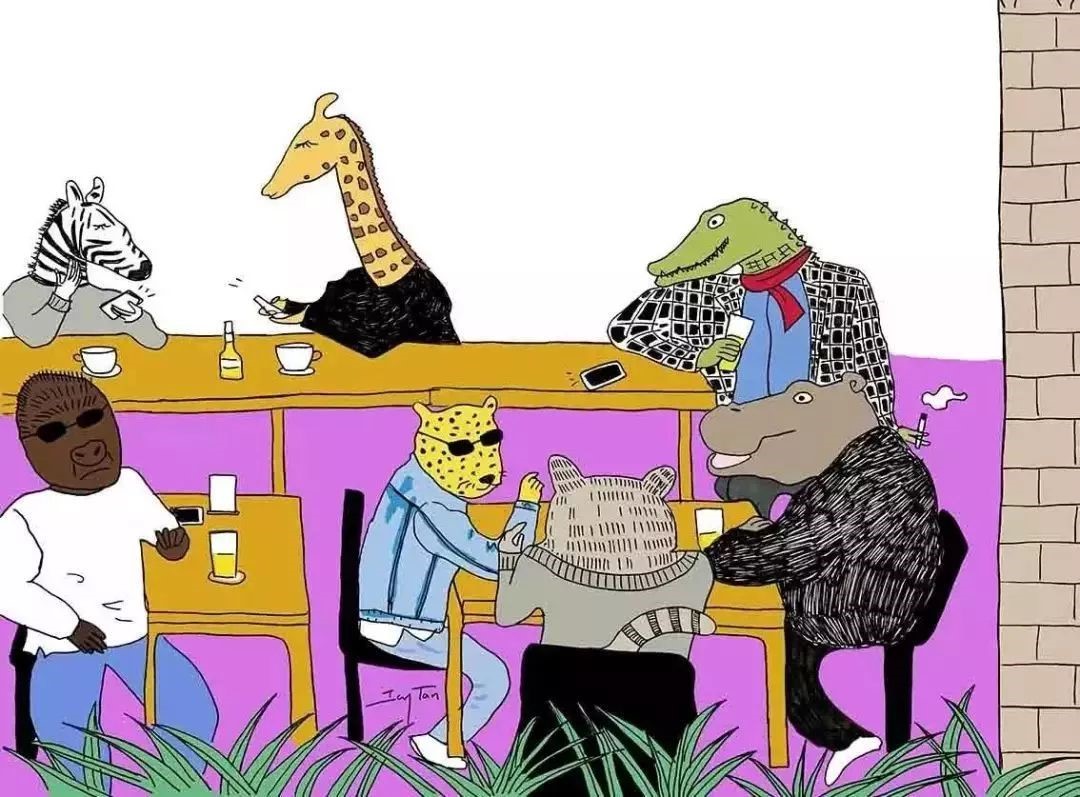 The girl left her country, China, took her drawing brush and went to Antofagasta, a northern city of Chile in south Latin America. She worked as a volunteer at a homeless shelter. When she arrived there, the surrounding people are not easy for her to make friends. Most of the 'users' who come to this shelter for a room were in alcohol and drug addiction. In China, a person with a tattoo covering the arms are looked like bad and risk people. Parents will not allow their children to tattoo their body. So for a Chinese girl, when most of the people around her are covered by large tattoos, it's not easy to relieve her fear. But she did it.
When she holds her brush, the fear gone. She tried to tell the vagabonds how to draw and encourage them to draw down their happiness scene in their lives. Her sweet tone swept through each one in that class in the shelter. The vagabonds accepted her and began learning drawing with her.
In others'eyes, they are not easy to handle with and are lonely, miserable wretches. While Icy learned that they also long for respect and happiness. A 40s years old man with curly hair always sits at the corner silently. He asked Icy to help him draw a fox because he loves animals. But he didn't go to school and felt so self-abased that never owing courage to draw.
Icy asked them what made them be vagabonds. The answers were different. Some were due to lack of education, some to the broken of home, some to the drug. 'But their hearts always hope for respect and happiness', Icy said. After being accepted by that man, Icy braved him to draw a future figure for himself. 'During this period, I saw him using red color bravely. The red once was the most hated color because of the blood he saw when he was a child. He had gotten serious family violence so he left home when he was only 8 years old.'
Icy was happy to witness 'the users, a name giving by the shelter for respect, in the shelter have found the way to express their heart through drawing. Their faces spread with smiles more and more.' When seeing Icy off, the users lined with paper and pen and asked Icy to give them Chinese names. One staff of the shelter told Icy that 'even though you're not here with them for a long time, you have taught them how to draw, and they can talk with themselves with their drawing.'
You see. Your drawing skill not only can give you the ability to earn your living, but it also can help more people to become happy. You don't have to be great mind when you start to help others.
When Icy was 3 years old, she loved drawing anywhere. This is just like all of us have done when we were little children. And when she was 12 years old, she had to give up her hobby because of the heavy school learning. In China, drawing is not a decent skill, especially in Icy's childhood. She never drew until her age of 26 when a common but special event for her happened. This event also explains why her drawing is such a strange way that we have previously mentioned at the beginning.
One day she had a travel with her friends. They photoed everything while their trip, including trees, flowers, the lake, the beautiful blue sky except themselves. After their trip, Icy found these were landscape photos. There was no any group photos. She held her pen and began to draw her friends on the picture.
On that monstrous but unique picture, she found a new world of drawing. She began to draw everywhere and her special style of drawing and pretty special imagination has given her great success. Many brand companies came to ask her for cooperation. One tea company hired her to design their log and illustrations. In order to create good work, she stayed at the tea room and observed the customers and even lined to be a customer to buy a cup of tea. She tried hard to mine out the special scene of tea customers and tea makers.
From her experience, I think to be great is not only the competent skill but also brave enough. Before her success, I don't know how much miserable time she had faced. Maybe she didn't face such experience. She is lucky but she is competent in her success. Not all of you have the courage to lay down your work and walk to the distance without a paycheck. But she did it. She didn't wait to help others until she became great enough. Of course, you don't have to follow her step but her way of drawing worth you to learn.