When there is no pen pressure in Krita, here are suggestions for you. This article is for Mac OS.
Update the version of Krita
Firstly, update Krita.
Please update the version of your Krita to V 3.0.0 or later.
Secondly, re-install GAOMON driver.
Before re-installing the driver, please
While installing, please
'Run as administrator'
Do not change the default installation path
Still no pen pressure after updating the version of Krita to 3.0.0 or later
Open GAOMON driver and select 'Stylus Pen' tab, and then click 'Swith Brush'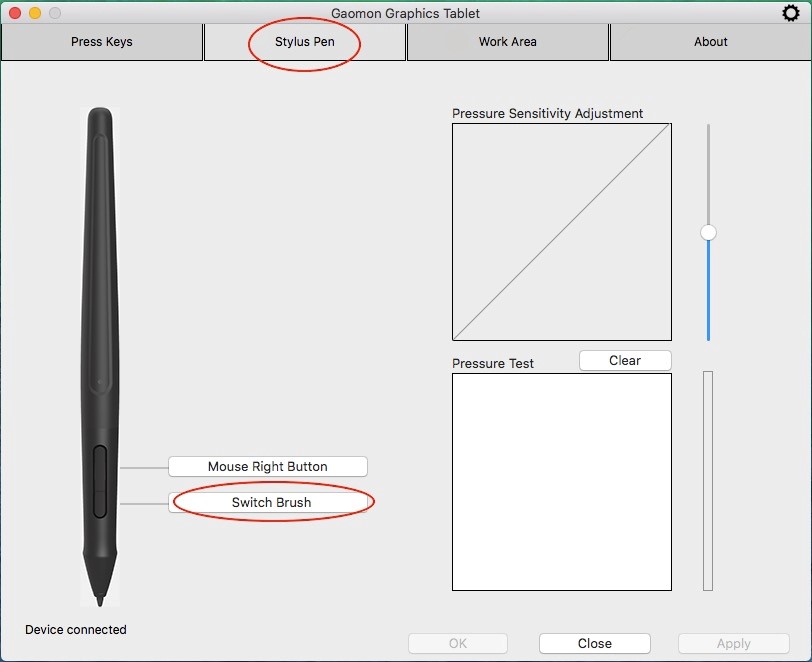 Select 'Switch' and then 'Switch Brush', and click 'OK'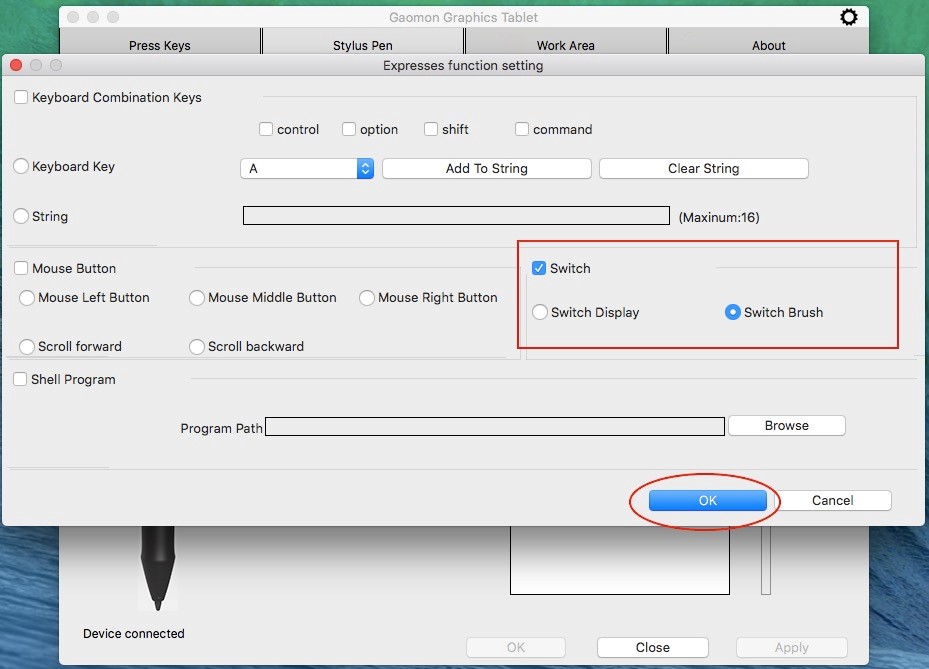 Click 'Apply' to save changes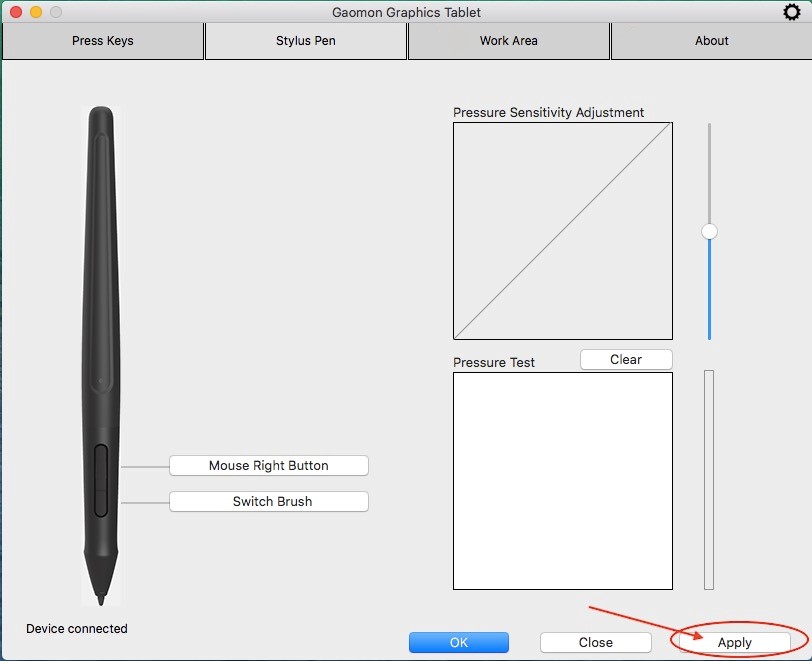 Now check the pen pressure.
Related Posts:
No Pen Pressure in Krita – Mac OS?
Solutions for No Pen Pressure When Drawing
---
If this solution failed to help you, please feel free to contact us. We're always here for you. You can submit your issue from here: GAOMON SUPPORT TEAM.