You may be confused about how to connect PD156PRO Pen Display to your computer after you unpack it. We will introduce the cables and accessories that you might use during the connecting process and tell you two methods to connect PD156PRO to your computer correctly.
General Knowledge of the Cables and Accessories
Cables
2-in-1 Cable
2-in-1 Cable has 3 connectors of the cables, 1 is connected to the PD156PRO, 2 and 3 are connected to the computer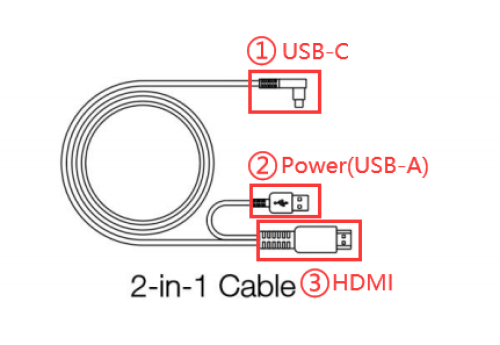 USB Y-Cable
USB Y-Cable has 3 connectors, 1 is connected to the power adapter, 2 is connected to the 2-in-1 Cable, 3 is connected to the computer.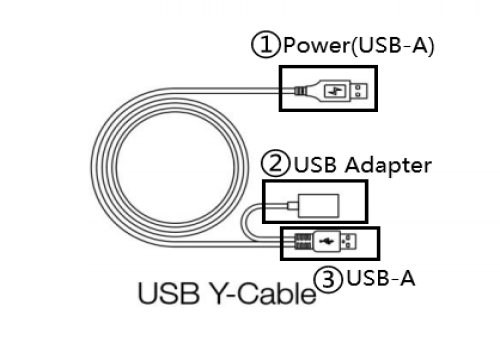 Other Accessories
Power adapter and four region plugs
Assemble the plug according to your country or region to the power adapter.(It may not come with all the plugs)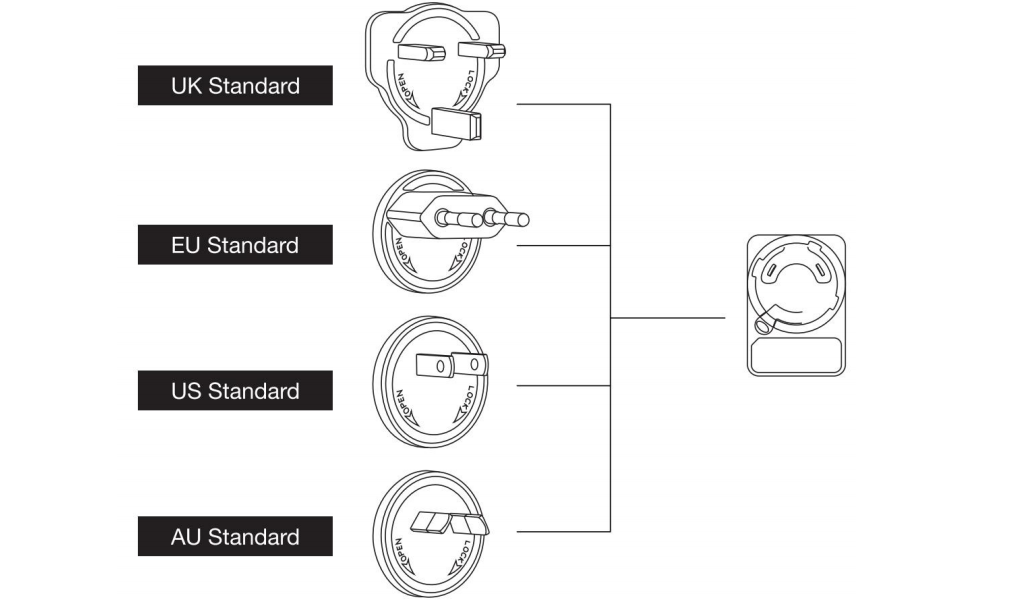 How to Assemble the power adapter

Desktop Computer
When you are using a desktop computer, please note that the standard HDMI connector should connect to the HDMI socket of the graphics card (in Area B), not that of the mainboard (in Area A).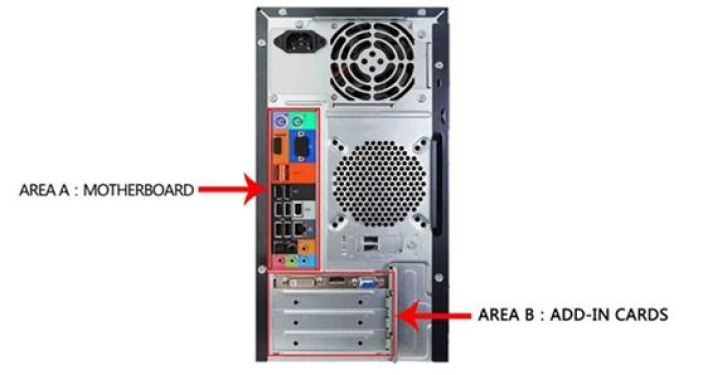 Below is the rear of a computer, just for an example.
Area A is where the motherboard is. There often is a big fan beside the motherboard. Area B is where the graphics card is.
Laptop computer
For Windows Users
Here takes Lenovo ThinkPad as an example, you should buy a DP to female HDMI converter, shown as below.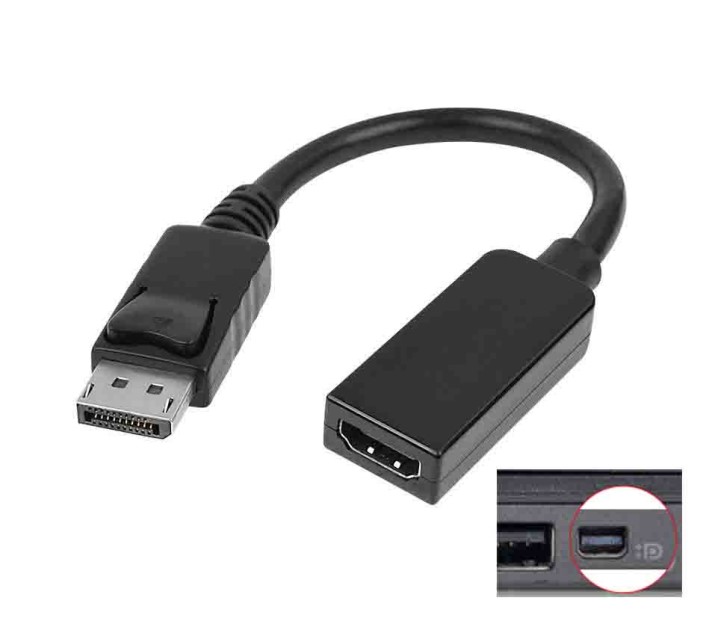 For Mac Users
When you are using a Mac laptop, take MacBook Air as an example. You can buy a Thunderbolt to HDMI adapter.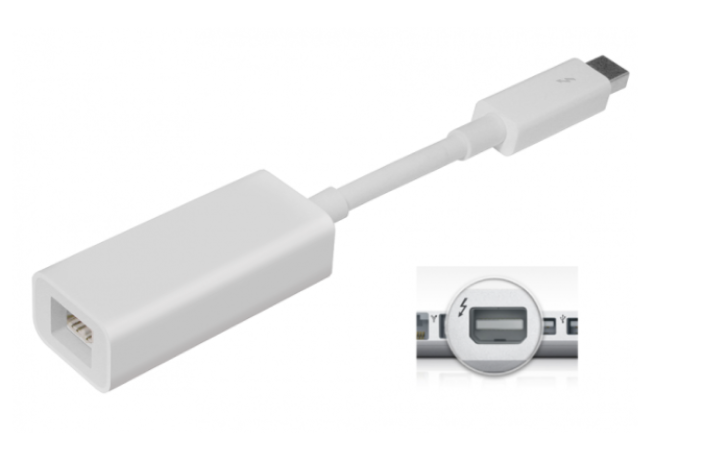 (USB to HDMI and Hub multi-interface adapters are not recommended)
How to connect
Method A: Additional power supply no required
Connect the display to your computer with 2-in-1 cable

Press the power button to power on the PD156PRO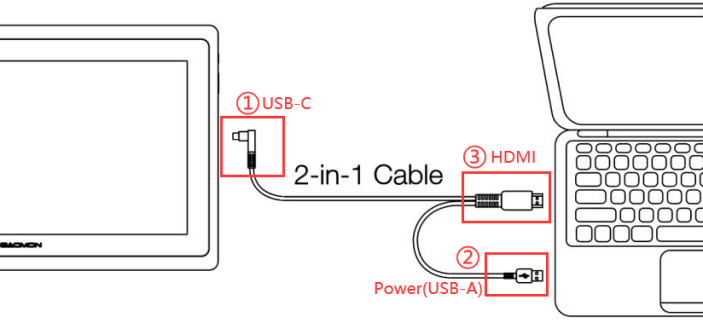 Method B: Additional power supply required
Connect the 2-in-1 cable and power adapter to the USB Y-Cable(like the picture below)

Connect the display to your computer with 2-in-1 cable and USB Y-cable

Plug the power adapter into the socket

Press the power button to power on the PD156PRO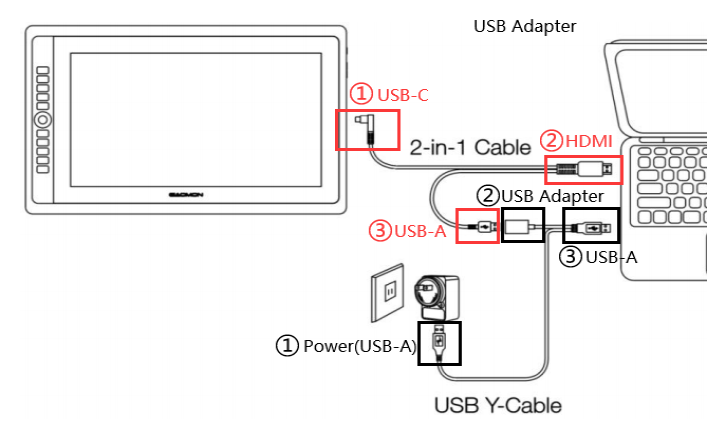 Related Posts:
► 【How to Fix the 'Device Disconnected' of PD1560?】
► 【How to Connect PD1560 to Computer Correctly】
---
Any questions on connection, please feel free to contact us. We're always here for you. You can submit your question from here ►【GAOMON SUPPORT TEAM】