GAOMON S620
– Powerful Graphics Tablet for Online Learning & Digital Art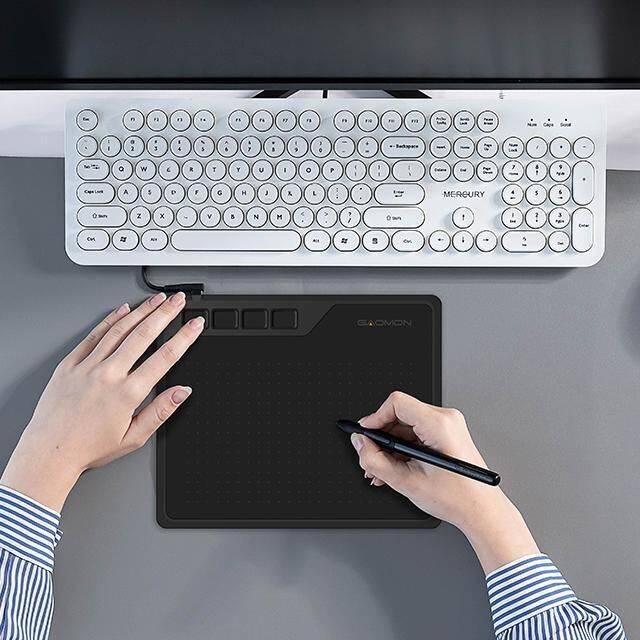 The GAOMON S620 has the advantage of competing as a small-medium sized graphics tablet with pressure sensitivity levels of 8192, double that of many other tablets.
In addition to this, it is the preferred choice for many when playing OSU, an android based rhythm game.
The reason for this is because the GAOMON S620 has the ideal height & width, and is overall weighted properly for both OSU and drawing on a computer in general. It also provides a Great grip as the material is textured.
One thing that makes the GAOMON tablet unique is that it supports both left and right hand modes for drawing and writing on a computer.
The GAOMON S620 (See full review) also has rubber pad material on the rear of the tablet. Drivers are free to install and have the right amount of features for digital artists and OSU players of all types that are in search of a graphics tablet
What can you use the GAOMON S620 for?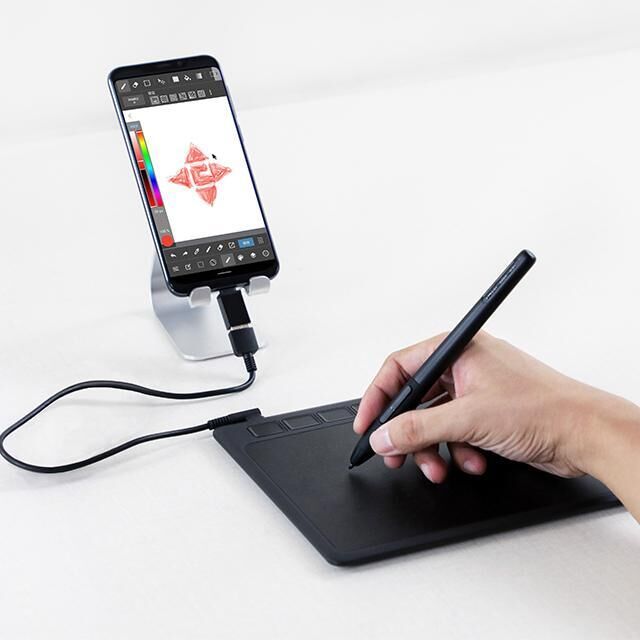 You can use the GAOMON tablet for OSU, drawing digitally, and even to be used on a digital whiteboard. One thing that makes the GAOMON really shine is that there is less latency compared to many other tablets that compete at a similar price point.
Users will be pleased to find out the S620 model utilizes a battery-free pen and includes 4 programmable shortcut buttons.
If you need a drawing tablet with a screen built-in, then you can view how other models, such as the GAOMON PD series are featured and rated as the best affordable option.
Whether you're a student, teacher or a professor, the GAOMON works to enable drawing lines, notes, lessons, and more. The GAOMON works well for remote meetings, online education and with many online meeting programs.
For example, Zoom in conjunction with a digital whiteboard will allow you to draw out math problems or show students work that needs to be written with a pen in order to learn.
Since many children are being taught online, showing how to complete certain work online requires a stylus pen and graphics tablet for the easiest collaboration. Students can also use excel, pdf, powerpoint to sign documents or quickly draw an object when needed.
The GAOMON also allows you to take written notes remotely in class… This is useful for tasks that truly need a handwritten touch. It's simple to install on Mac, Windows, and even Android. As far as the learning curve goes, the hand-eye coordination is easy to pick up on for students and teachers alike. The GAOMON is aimed to be affordable and superior to a mouse as it is more sensitive to pen strokes. This will allow you to more easily create your vision.
When combined with accessories, such as an artist glove, the GAOMON can work well for not just the classroom, but also digital painting.
Drawing in Zoom with GAOMON for the classroom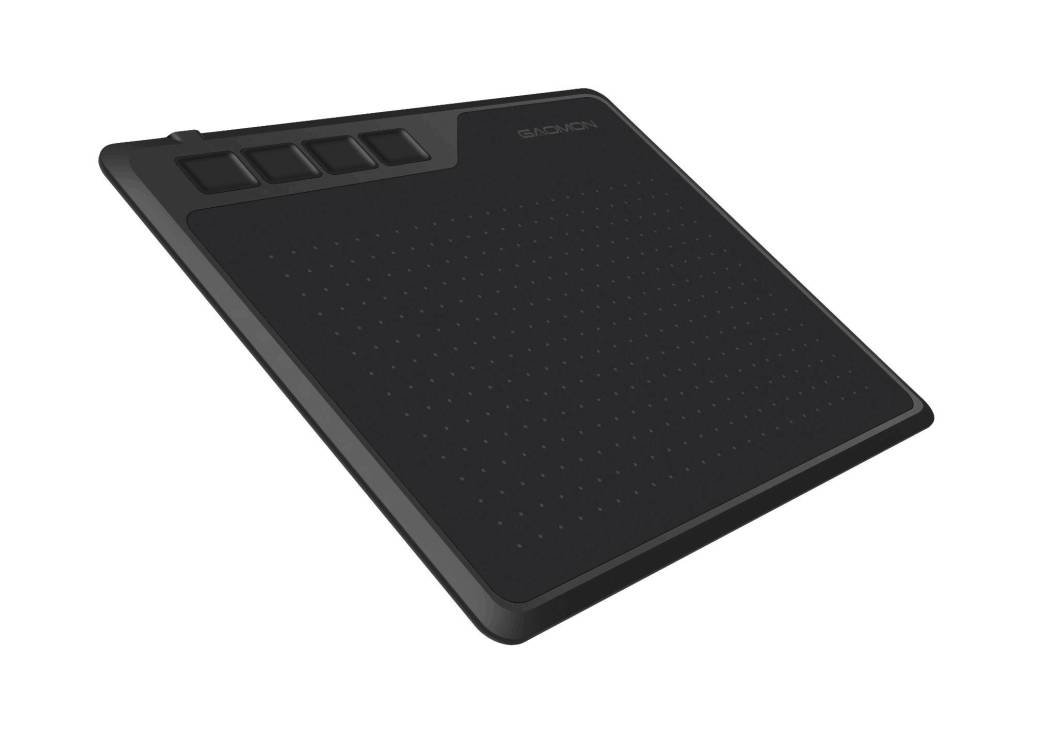 You can use the GAOMON S620 in zoom by opening up the zoom meeting application that is downloaded on your Desktop or laptop, and then selecting 'share screen'. At this point you can share your whiteboard and draw in the zoom screen with text, lines, stamp, spotlight, erasor, and color. You can also undo and redo in addition to a full clear.
Here is a video to show you how you can use GAOMON to instruct your classroom or join a lecture to share your drawing in a zoom meeting:
https://mediapeanut.com/wp-content/uploads/Zoom-instructions-gaomon.mp4
The GAOMON S620 is also often used for:
OSU
Drawing
Business
Digital white-boarding
Advantages of using GAOMON S620 for teaching
The GAOMON allows for drawing, painting, and presenting digital graphics. The technology is used in classrooms in order to provide the students with a better opportunity for learning. The tablets provide the students with an environment that is interactive and engaging. The use of such technologies in classrooms provides the students with more opportunities to learn and show their creativity in various different types of tasks that they might not have been practicing prior to this new technological advancement.
When teachers start to use GAOMON tablets in classrooms, they are able to provide their students with an interactive and engaging experience. This forces the students to think more critically about what they are working on instead of just responding with one answer. GAOMON tablets also allow the students to work more independently on projects. These two things are beneficial because they help develop creativity and critical thinking skills that can then be applied in everyday life.
What makes the GAOMON S620 good for teaching?
What makes the Gaomon drawing tablet good for teaching at this time and how can it be used to help students?
This tablet has a variety of features that make it great for use in the classroom or as a supplement to other tools. The size of the screen is ideal for lightweight and easy portability, making it easy to take on-the-go.
It also utilizes sensors that will work with the stylus you're using on the tablet. The stylus pen itself is great because it allows you to draw and annotate images and documents in school without impacting your computer's performance if you don't want it. It also has a battery-free pen so you never need to worry about having extra costs for batteries.
GAOMON S620's size makes drawing in the classroom comfortable, especially when you want to use the tablet in an environment with limited space.
The stylus pen is usable for quick sketches and annotations without impacting performance on other tools. This allows students to work together if one person has access to the drawing tablet while others remain with their computers.
The size of this tablet can be used in small desks or math activities so that multiple children can complete the task at once.
Advantages of The GAOMON S620 for Drawing Digitally
Since the GAOMON S620 works with mac OS, Windows, OS, and Android OS you can use a graphics tablet for digital art with art related softwares such as:
Adobe Photoshop
Adobe Illustrator
Clip Studio
Lightroom
Sketchbook Pro
Manga Studio
CorelPainter
FireAlpaca
OpenCanvas
Paint Tool Sai2
Krita
And many more!
For those of you using more obscure software, you can rest assured there should not be any problems or issues if the device is Android 6.0 or later.  You can use the GAOMON S620 area to create digital drawings on high resolution screens. You can also print or share online.
GAOMON S620 is also used by many users for playing OSU, a rhythm game. The software is easy to understand and navigate. The GAOMON minimizes delay & skipping while allowing the pressure to work as intended. The USB cord that plugs into your laptop from. Unlike many other graphics tablets, the GAOMON S620 enters at the correct angle so you don't have the fear of  bending it.
Specific Instructions for downloading the software and drivers will be based on your operating system. It is light, compact and the surface is textured for a smooth experience when drawing with the stylus pen.
Whether you are drawing or painting digitally for class, or if you are doing e-book annotations for your syllabus, this drawing tablet provides the best tactile feel so that you can easily create work.
This gives you the ability to adapt to various thicknesses of lines and weights of strokes, helping you or your students create realistic drawings that flow together seamlessly.
GAOMON S620