ENVIRONMENT DESIGN SPONSORED BY GAOMON
—ART CONTEST TIME with @GAOMONpentablet and @conceptstartnet calling ALL artists!
—We´re proud to announce that we are doing an Art contest with AMAZING prizes worth more than $1000 prize draw, sponsored by GAOMON Pen Tablets.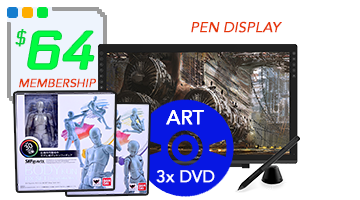 1ST PLACE PRIZES
PD2200 GAOMON Pen Display
18m Tier 3 Conceptstart Membership
Body Kun Pose Doll Male & Female
-== CONTEST SCHEDULE ==–
〉SUBMISSION DATE: 15th Nov – 15th Dec 2021〈
〉VOTING PERIOD: 16th – 31st December 2021〈
〉WINNERS ANNOUNCED: 5th January 2022〈
-== HOW TO ENTER ==–
Choose one of the conceptstart Art briefs to base your work on (see images in this post):
1: Repost this post from @ps.masteredits
2: Instagram Follow @GAOMONpentablet + @conceptstartnet + @brushinsky
3: Post entry via Instagram with ALL 10 tags below;
#GAOMON #GAOMONtablets #GAOMONtablet #GAOMONdrawingtablet #GAOMONart #artcompetition #environmentdesign #digitalart #artprompt #conceptstartcomp
4. State which brief you chose and write a short summary of your submission.
-== TERMS & RULES ==–
> Anyone entering must be over the age of 12
> One original entry per person
> MUST be your own work
> Any plagiarized artwork will be disqualified
> Submitting will grant us rights to share your Art where necessary
> GAOMON will be responsible for sending out their products and they will pay for the shipping costs however, if taxes are incurred at the customs then winners will be required to pay the fee.
-== JUDGING CRITERIA ==–
> Quality Art, Creativity & Ideas
> Ability to stick to the brief
> Working progress visuals
-== VOTING ==–
After the submission date, all entries will be uploaded into the voting page where you and your friends can vote on your favorite Artwork. The remaining judges will decide the winners based on the judging critiera.
>> MORE INFORMATION > conceptstart.net/art-contest