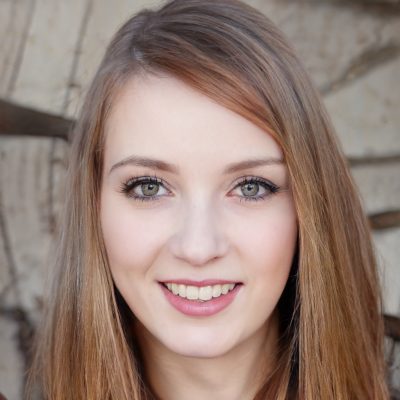 Christine Tomas 
A tech expert, consultant, and a spiring writer. She writes for different news portals and thematic blogs for tech experts.
The development of modern technology led to the appearance of many valuable devices for creative people, which can not but rejoice. With the help of desktop gadgets and accessories for artists and designers, you can significantly simplify many tasks and improve the creative process. So in this article, you will find a brief overview of the most relevant and exciting devices that make dealing with art even more enjoyable.
Some artists prefer to work only with natural canvas and brushes. However, a graphics tablet will be the best solution for those who already work with digital tools or are ready to try something new. For 2023 the most multifunctional are products of Wacom and HUION brands. So for value for money, you should look at the following models: HUION H430P, WACOM One Small (CTL-472-N), WACOM Intuos S Bluetooth, and others. 
When choosing a tablet, you have to decide: what purpose is it for? It should be a key question for everyone looking for a new device. Consider big-size models for large-scale projects if you need them for professional activity. If you're a beginner, you can view more budget options.
# 2 VR-Helmet for 3D Modeling & Art
It should go without saying that the future lies in VR technology. Thus, you should consider devices that help 3D modeling and drawing. Oculus Quest Virtual Reality Helmet is a breakthrough in virtual reality and already deserves love from many creative people. Oculus Quest 2 is a more powerful version of the previous model with such characteristics:
● Screen resolution of up to 1832 x 1920 pixels per eye.
● A frame rate of up to 90 Hz.
● Snapdragon XR2 processor.
As a result, you'll get a total immersion into the creative process. And even though virtual reality can only be seen and cannot be touched, it offers the opportunity to change the real world. VR helps to look at familiar things and phenomena in a new way. Moreover, lecturers and students of the British Higher School of Art & Design (where there is an entire VR lab) also take this approach.
# 3 iPad Pro 11 + Apple Pencil 2
The Apple brand has long established its products as innovative and powerful tools for professional creative work. IPad Pro 2021 is the most potent device for digital drawing: M1 processor, which is present in Macs, 16 GB of RAM, and excellent image quality because of Liquid Retina XDR technology with mini-LED backlighting.
Those who use Procreate (a raster graphics editor app for digital painting) get a huge benefit: the canvas speed and pixel brush responsiveness is much faster than previous iPad models. The only downside to this incredible gadget is the high price. Also, don't forget to buy Apple Pencil 2 to create the most impressive works of art. The stylus transmits every hand movement, and you no longer need a graphics tablet.
# 4 Apple MacBook Pro/Microsoft Surface Book 2
The first step to becoming a true professional is to take advantage of the MacBook Pro features. Its incredible popularity among creative personalities is the large screen size and the Intel Core i7 processor, which allows it to run at lightning speed when you're designing something. However, if you don't want to invest in an Apple product and figure out What is Apple Application Support at the Howly consulting service website, you may look at the Microsoft Surface Book 2.
This laptop has almost the same features as the Apple MacBook Pro, with its 15-inch large screen and the same Intel Core i7 processor. And another reason to add the Microsoft Surface Book 2 to the best gadgets for graphic designers and artists is the PixelSense Display feature, which allows you to control the quality of your graphics while working.
Next on our list of the best tools for designers is a large monitor, an essential gadget for every specialist working in this sphere. And we'd recommend you consider buying the Pro Display XDR, which offers you a broader view due to its 33-inch IPS LCD. The Pro Display XDR is known for its brightness of 1,000 nits and wide P3 color gamut, which provides an extra-wide viewing angle during design work. In addition, this monitor is a true digital artist's paradise, taking into account its portrait and landscape detection mode and brightness control features.
If you don't want to spend money on a Pro Display XDR, consider the LG UltraFine 4K with a 23.7-inch wide display. This monitor offers a brightness of up to 500 cd/m²  and Thunderbolt 3 x 2 connections to speed up your creative work and see what you visualize in your mind. So this is a perfect solution for artists and graphic designers.
Be honest: do you trust your monitor for color correction in your design process? Yes, that's what we thought. Fortunately, the X-Rite i1Display Pro ensures your monitor shows you the most accurate colors. This tiny device plugs quickly and helps you calibrate your monitor's color without even going into complicated calibration modes. It also offers a color management tool when working with different design files simultaneously.
# 8 Datacolor Spyder5ELITE
It is another helpful calibration tool specifically designed for photographers (but you can use it too). The device helps you adjust your monitor calibration thanks to its increased accuracy feature. But the automatic brightness adjustment feature deserves special attention for graphic design.
# 9 FlexiSpot M2B Standing Desk Converter
Hardly anyone would argue with the fact that a desktop is the most necessary thing for every creative individual. And we suggest that you invest in the FlexiSpot M2B Standing Desk Converter, which will win your trust with its versatile features and height adjustability. In addition, the enormous working service of this desk is beyond explanation. You can put your laptop next to the wide monitor and work on several projects simultaneously on this beautiful FlexiSpot invention.
# 10 Nix Pro 2 Color Sensor
Nix Pro 2 Color Sensor is a handheld device that can scan color on any surface, provide accurate information in a unique mobile app, and suggest a suitable palette. Thus, this pocket-sized gadget will be a great helper for artists and designers. The company's patented sensor design blocks ambient light and uses its light source to scan colors as accurately as possible.
All information is transmitted via Bluetooth to a smartphone or tablet and displayed in a digital format mobile app: sRGB, CIELAB, CMYK, LCH (ab), HEX, ACEScg, ACES, XYZ, Linear sRGB. The sensor also detects color differences in the Delta-E76 and Delta-E2000. Consider that the Nix Pro sensor scans painted walls, plastics, fabrics, leather, and many other things.
Scanned samples via the app can be compared, organized into individual palettes, and shared with friends online. You must also upload your palette to compare and match shades. It's also possible to import the scanned colors into Photoshop or Illustrator in a few minutes. The built-in rechargeable battery powers the Nix Pro 2 color scanner, and one charge lasts for 3,000 scans. Moreover, the gadget can operate for up to 6 months without recharging in standby mode. The pack includes a soft carrying case, a neck strap, and a micro-USB charging cable.
The desktop gadgets and accessories for artists and designers described in this article will be a welcome acquisition for creative people whose work or hobbies are related to the visual arts. Such valuable purchases will not only simplify the process of creativity and make it more comfortable but also help move to a more advanced skill level.
Do you know what separates a professional designer or artist from a beginner? These are the best desktop gadgets and accessories of 2023 for graphic design that will allow you to create high-quality creative works. And in this article, you'll find ten devices that will turn your idea of intelligent tech upside down.