Issue#:
After updating the system to macOS Mojave 10.15 or Catalina, the graphics tablet can't work as normal. This issue appears in different phenomena. For example, the cursor may not move; the driver may show 'Device disconnected'; etc.
If your macOS system was not Mojave 10.15 or Catalina, please ignore this solution/ article and get help from GAOMON SUPPORT TEAM
Reason#:
Apple has released its latest version of macOS Mojave 10.15 and Catalina which needs more rigid security. After your updating macOS to its new version, you need to put GaomonTablet and TabletDriverAgent into the whitelist of macOS to ensure GAOMON tablets smoothly running under macOS.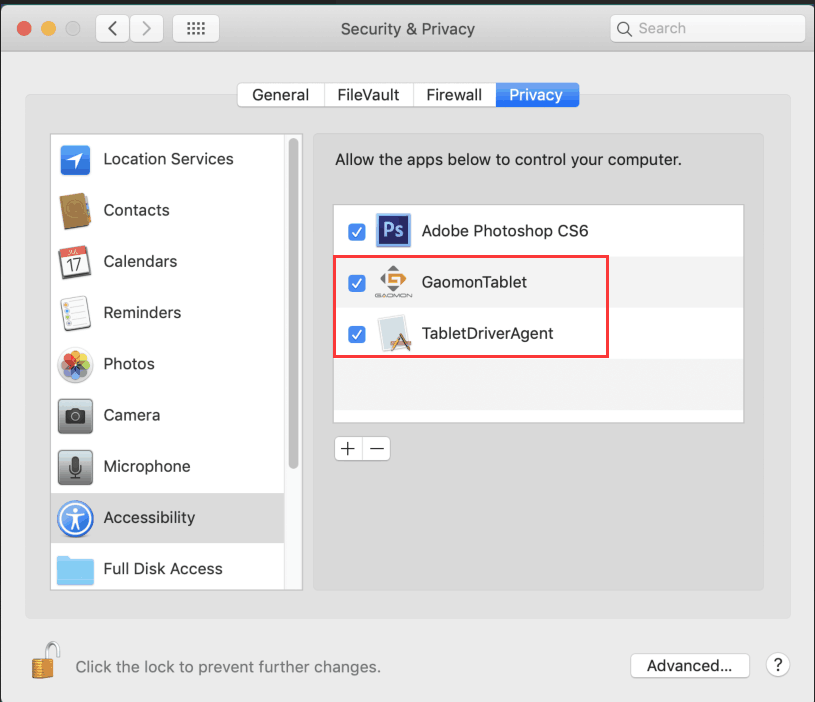 Solution:
1) Unload the old/existing driver  by following the correct way;
2) Download macOS Driver v14.4.4  or find  Lastest macOS Driver HERE;
3) Install  Driver;
4) After installation, use your stylus to click the screen. It will pop out a box 'Accessibility Access'. Then click 'Open System Preferences' to bring out the 'Security & Privacy' box.

5) Click the lock icon 

and input your password;
Tick 'TabletDriverAgent';
Click '+' and it will bring out another box.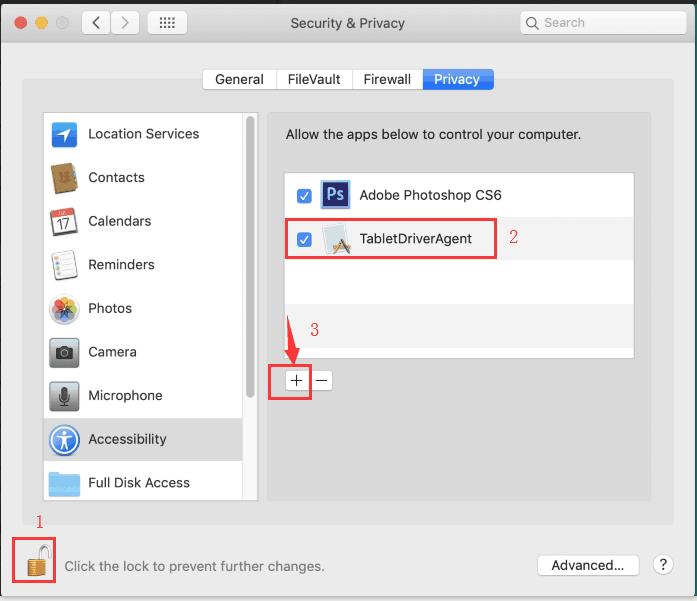 6) Go Applications–> find out GaomonTablet and click 'Open'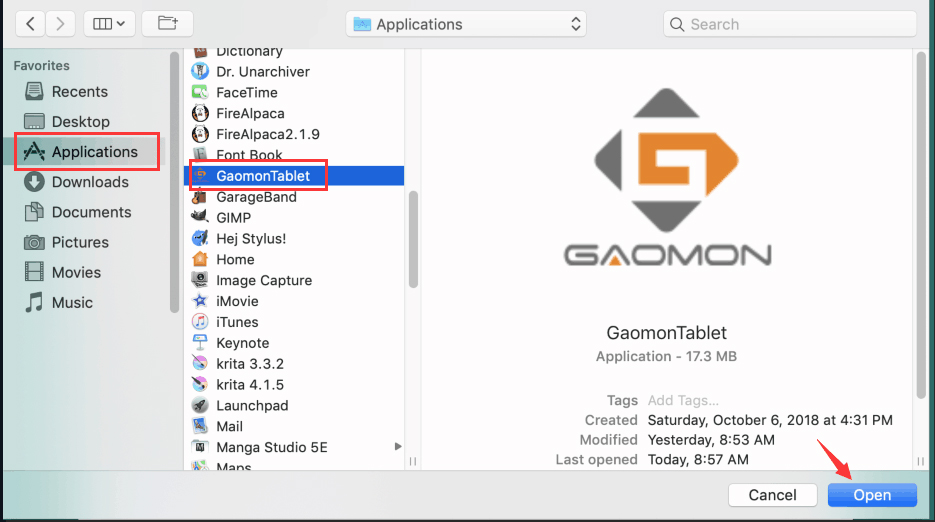 7)  Tick 'GaomonTablet' circled in red and click the lock icon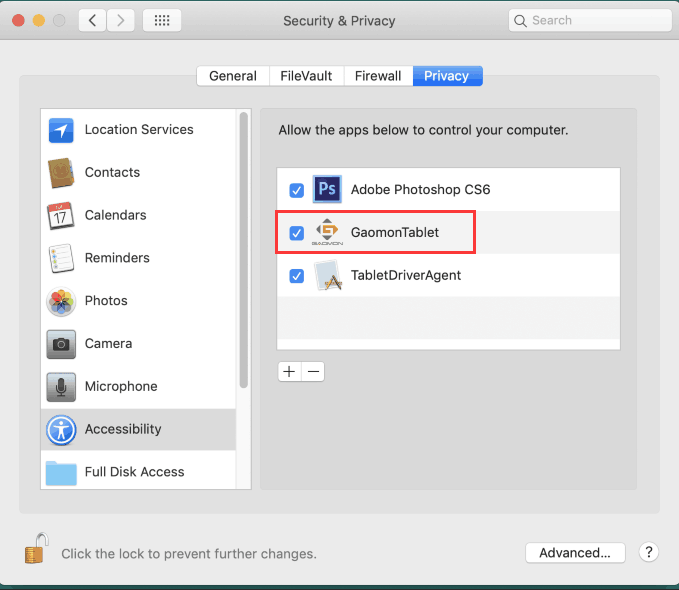 8) Now try to draw with your tablet. If the issue still exists, please try to uninstall the driver and reinstall it. You may need to try several times.
9) Click the gear icon and then click 'Uninstall' button and follow the instruction to uninstall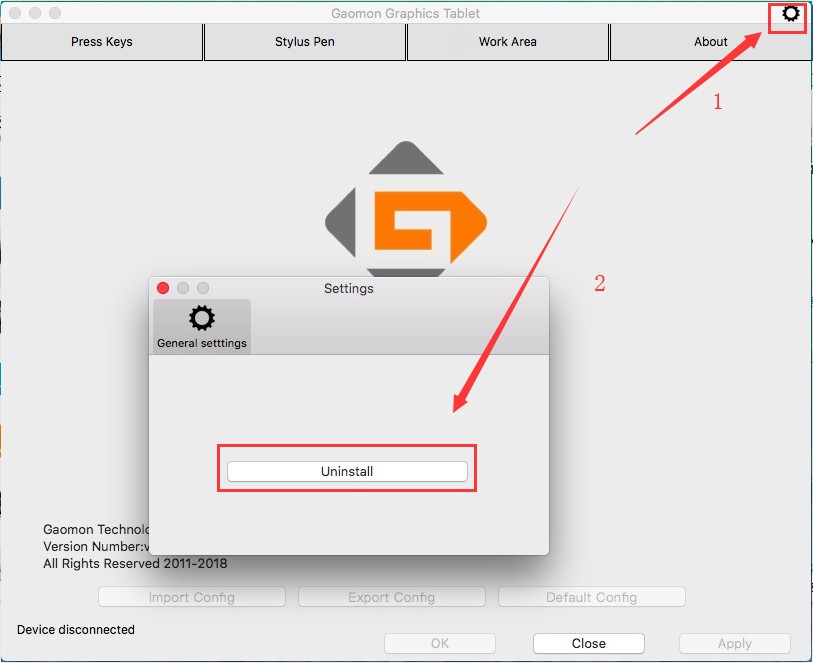 Now try to draw with your tablet.
---
Any suggestions and questions, please feel free to tell us. You can find us from GAOMON SUPPORT TEAM.
Related Posts: