In Sai ONE
If you met such kind of issues, like delay, not work at all, no pen pressure and so on, but work well at other drawing software, please do as following steps.
Firstly, please reinstall GAOMON driver
Unload the existing GAOMON driver and all the other brands, like Wacom's
close all drawing programs and anti-virus programs
Run as an administrator while re-installing GAOMON driver
Don't change the default path while re-installing
Click here you can get all the details of how to reinstall driver correctly
Secondly, update the version of Sai from Sai 1  to Sai 2
In Sai TWO: Edit the value of 'AlwaysUseTabletPcApi = no' as 'yes'
If you met cursor delays or lags in Sai 2, please do as following steps. You should download the latest version of Sai 2. Here takes the version of Sai2-20180614b-64bit-en as an example.
Download  Sai2, version: sai2-20180614b-64bit-en.
Unzip its installation package and find out the file named sai2, whose type is configuration settings.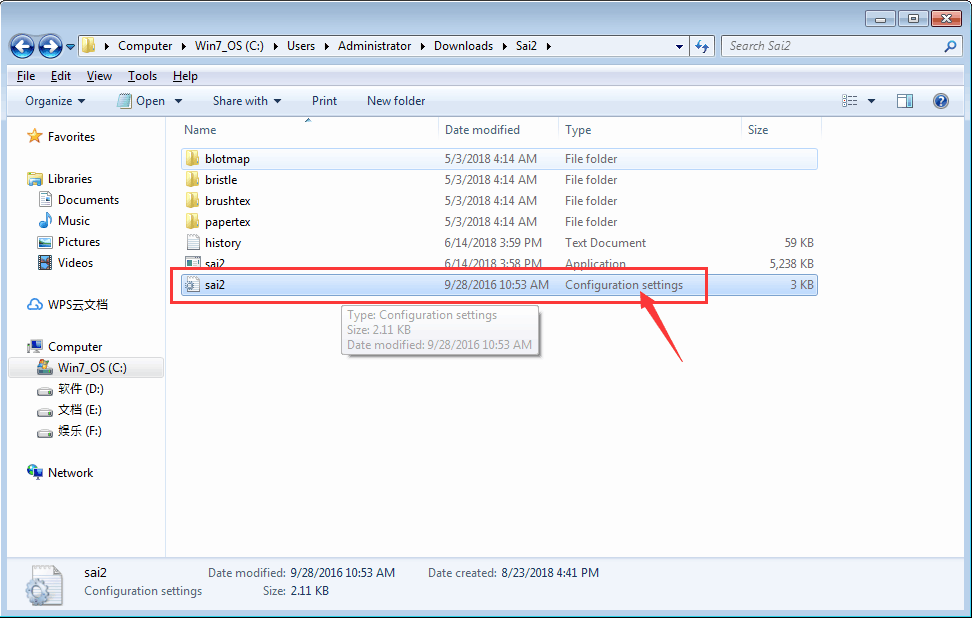 To make sure you get the right file, please right click it and select 'properties'. From the sai2 Properties box, you can check the Type of this file and make sure the extension name of it is '.ini', shown in the picture.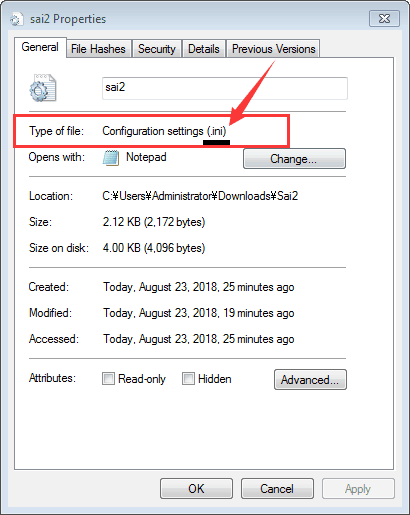 Open 'sai2.ini' and find out 'AlwaysUseTabletPcApi = no', shown in the picture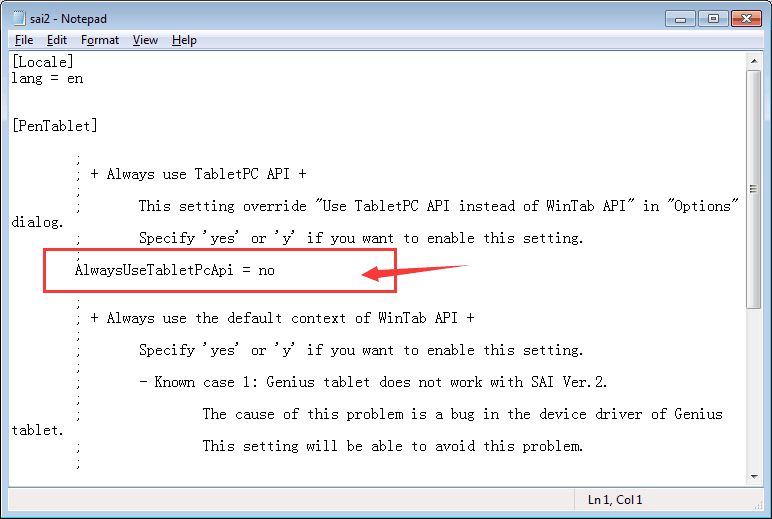 Edit 'no' into 'yes' as this picture shows and save this change. You can press 'Ctrl + S' keys to save it and close this file. The problem will be fixed.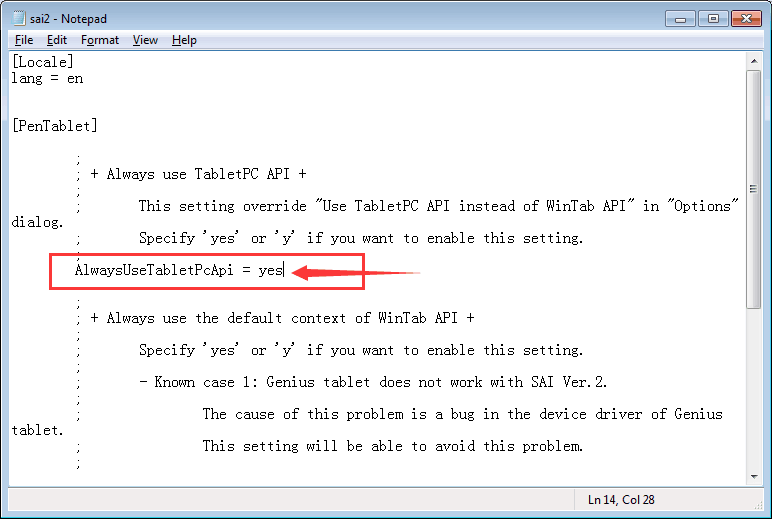 Related Posts:
How to Do When Lines Tremble in Sai?
---
If this solution failed to help you, please feel free to contact us. We're always here for you. You can submit your issue from here: GAOMON SUPPORT TEAM.