Issue
Microsoft has recently released the Windows 10 KB4556799 patch update, it has brought some new functions along with some new bugs. It will make GAOMON driver not working, indicating "device disconnected" in driver's panel, and the stylus won't work.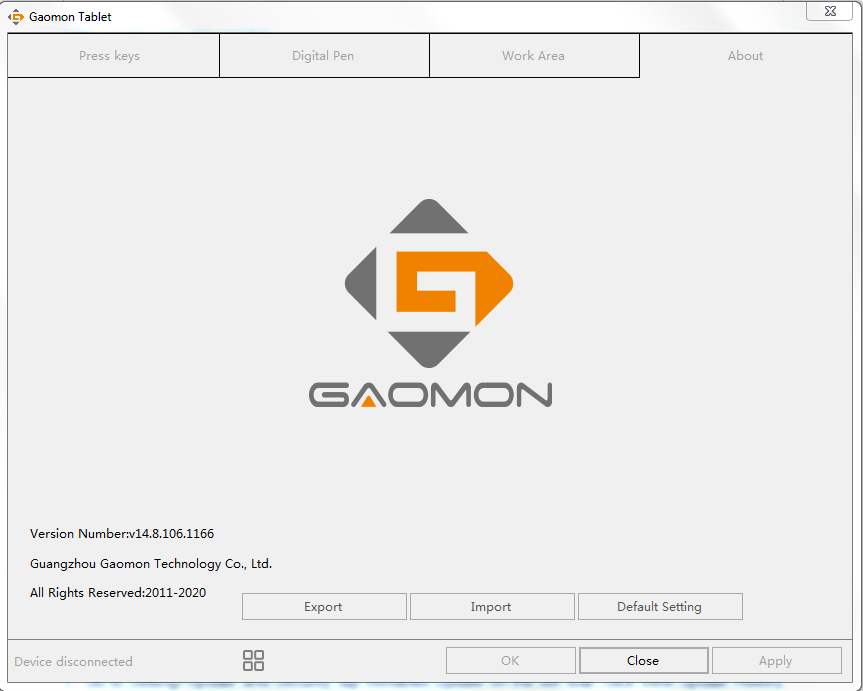 Besides, it will lead to file lost, GAME FPS decreasing, Blue Screen of Death, system crashed, etc
Solutions
1. Go to Setting>Update and Security, tap Windows Update on the left side, click View Update History, then choose Uninstall update, select KB4556799 on the control panel. Then restart your PC after the update is removed.
Remember to reinstall our official driver after your PC restarted. Check the related post to see how to reinstall our official driver.
2. You can prevent a Windows Update from reinstalling temporarily by installing one thing. Please refer it to this article:
https://support.microsoft.com/en-us/help/3183922/how-to-temporarily-prevent-a-windows-update-from-reinstalling-in-windo
---
If you have any question, please contact us via email: service@gaomon.net
Related Posts