ISSUE: 
When you install the driver in Windows. A popup window shows text: "C:\Windows\SysWOW64\wintab32.dll" and notices you an error occurred while trying to replace the existing file.
Details like the screenshot shows as below: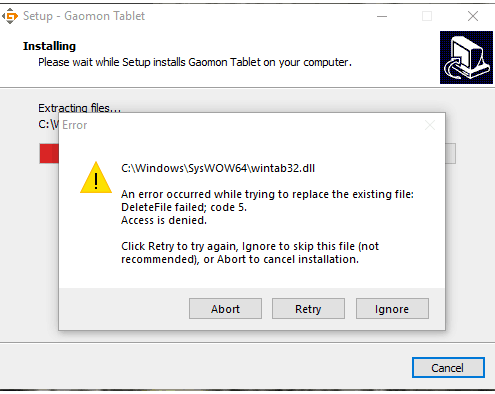 Solution:
Please go to "C:\Windows\SysWOW64" and delete the file "wintab32.dll", then reinstall the driver. Finally, everything will work normally.
---
If the issue was still unsolved, please kindly email us: service@gaomon.net