Hey guys, GAOMON releases a new graphics tablet – M10K 2018 Version in October and accepts Pre-order on Amazon stores now. To celebrate its release, 1 lucky person will be picked as winner to take away one tablet from this GAOMON Giveaway event, with a simple click-comment action.
Prize Introduction
What is it?
GAOMON M10K 2018 version tablet is a graphics tablet (also known as a digitizer, drawing tablet, drawing pad, digital drawing tablet, pen tablet, or digital artboard) which is a computer input device. It enables a user to hand-draw images, animations or graphics with a special pen-like stylus, similar to the way using a pencil to draw images on real paper.[wikipedia definition]
What

 

can

 it be used?
M10K 2018 Version is a replacement of a computer mouse to relieve your pain in using a mouse. It can be used to do digital painting/drawing, handwriting, playing games, animation design, fashion design and so on
How about the parameters?
This tablet is has enhanced its pen pressure from 2048 to 8192 levels. Thus you can easily control line thickness, color, transparency, and blending. Also the pen is not required Any BATTERY, very Environmental-friendly. Go to get more details.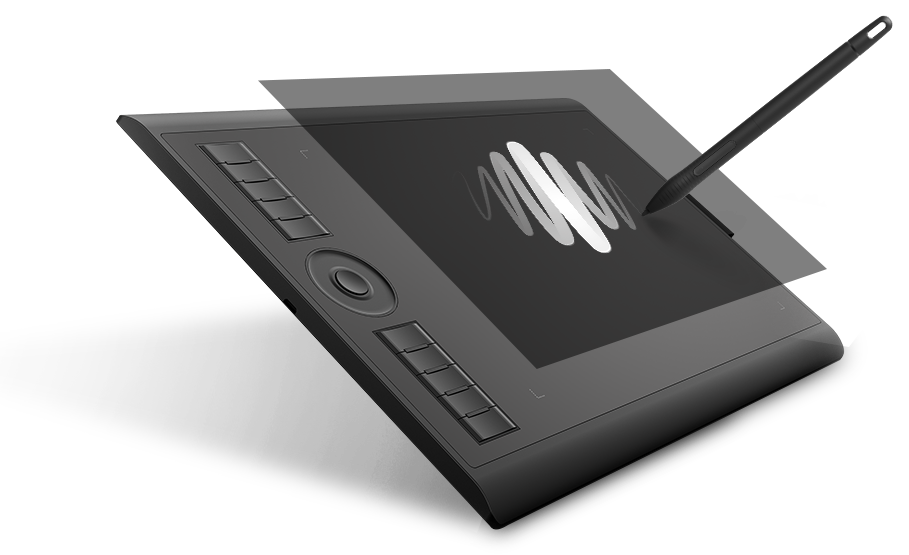 What you should do to participate
Two steps you should do:
Share this  GAOMON giveaway post to your Facebook, Twitter, Google+, Pinterest, Linkedin or Reddit Publicly.
Your social account where this post shared on should be public and active at least in recent 6 months. It should have avatars (head portrait), and basic introduction.
Leave your share links with code: My share link: [link] under this post.

Notice:
You should be 14 years old or older and should have at least one account on Facebook, Google+, Pinterest, Linkedin or Reddit.
Information you should keep in mind
Start from the time once this post released
End on November 15th, including the 15th day
Result out on November 19th

Winner name will be shown in the comment area of this post.
An email attached the winner notification will be sent to winners.

72 hours are for winners to reply us to claim prize since the result was released. If you didn't claim it within 72 hours, another winner will be picked.
We reserve all rights to make any changes to this giveaway
Shipping
Generally, you would get the prize within about 10 days if you were in America, Canada, Japanese, the United Kingdom, France, Germany, Italy, Spain and part of the Nordic Europe Countries. While in other countries, it might cost about a month.
We will not bear tax if the tablet was charged at the destination country. If you had any suggestions or questions about shipping, it would be better to tell us before we deliver the prize.
Related Posts:
Free Pen Tablet, Raffle on Instagram
RT & Follow to Win Graphics Tablet, Raffle on Twitter
---
Any questions please feel free to tell us via service@gaomon.net or leave a message in the comment area.