Have you ever watched 'The Cookie Carnival' a Disney's cartoon released on May 25, 1935? It talks about the cookie's carnival world. However, this cartoon is not today's topic. Our topic is a 7-day festival which is drowned by tons of blini pancakes. Like this carnival cartoon, the pancakes are the major role of this holiday, with many fillings and toppings, from sour cream to caviar, to salmon and all things sweet. It is also called as Butter Week, Crepe Week, Cheesefare Week, or Maslenitsa (in Russian: Мaсленица). In fact, it's not a holiday to celebrate pancakes. It's known in other cultures as Mardi Gras or Carnival.
When does the holiday begin?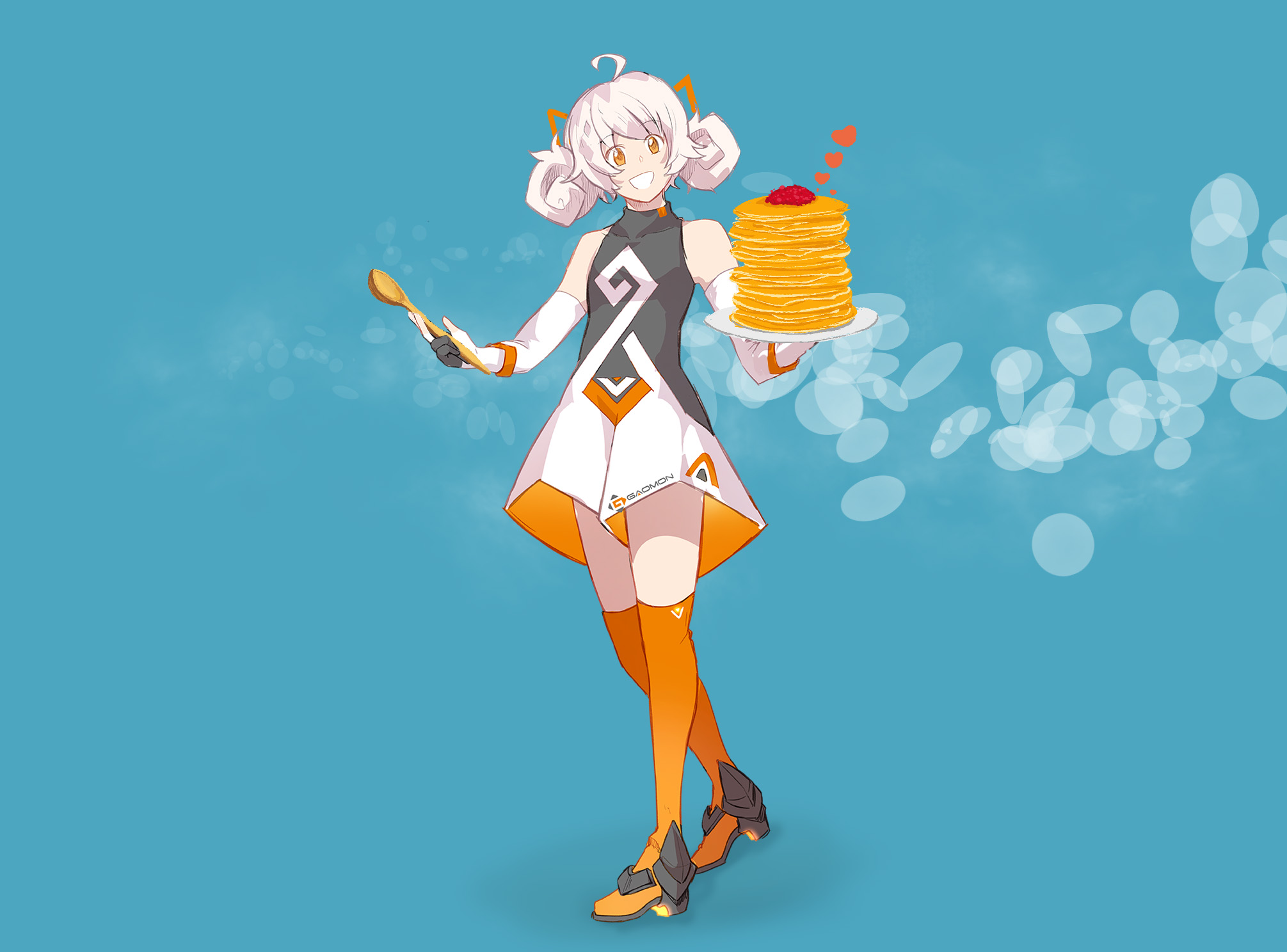 This holiday known as Maslenitsa could date back to pagan times, 2nd century A.D. It may be the oldest surviving Slavic holiday and combines traditions from both pagan and Christian ancestries.
On the pagan root, the Slavic mythology says it is a sun-festival and was celebrated on the vernal equinox day to bid farewell to winter and welcome spring, regardless of the fact that it was probably still snowing. Now it is tied to the Christian calendar and is observed at the last week before the start of Russian Orthodox Lent, Great Lent. It is also at the eighth week before Eastern Orthodox Pascha (Easter). This year it runs from 4 March to 10 March 2019.
Why pancakes play an important role?
Once Great Lent begins, a strictly fast forbids eating meat, fish, dairy products, and eggs; parties, secular music, dancing, and other activities, which may distraction them from the spiritual life, are not allowed. The Great Lent will last for 40 days. Therefore, the week before Lent gives an opportunity to play and eat for a whole week in preparation for the 40 long days and nights of fasting. However, during this week, meat is already forbidden, only eggs, milk, cheese, and other dairy products are allowed. So, blini pancakes topped with sour cream, caviar, berries or jam are everywhere and are the main food you may have in this week. Their round shape and warmth symbolize the sun. And they're usually drenched in butter. That's where its name, Butter Week, comes from.
Because of secularization in modern time, many Russians do not abstain from meat. Shashlik vendors are spotted in this holiday week.
How to celebrate it?
Even though pancakes are freshly made every day during Maslenitsa, there are more to this holiday than just food. As parties and other activities have strictly refrained during the Great Lent, people catch the last week as an opportunity to enjoy their last joyful activities. Every day of the pancake week has its own name and particular rituals. Some are rarely observed in the present day. Let's have a look.
Monday: Welcoming Day
The first day begins on Monday which is called the welcoming day. People make a straw-stuffed effigy which meant 'winter' and was to be burnt on Sunday. They dressed the effigy in female clothes and decorated it with pieces of rags. All are done well. They fixed it on a pole and have bear dancing. Afterward, they carried the straw doll around villages.
Pancake baking begins on this day. The poor couldn't make pancakes in the past. They only could be afforded by the rich later in the week. The first pancake goes to beggars to pay the tribute to the dead.
Tuesday: Playing Day
Tuesday is a playing day. Youngsters would go out and play. They would take a sled ride, slide down the hills, eat pancakes, or have snowball fights. Petrushka shows are performed in balagan.
Men can kiss any passing woman on the streets during this day. Single men take sleigh rides to search for young beautiful girls so that they could get married after the Great Lent. Almost all activities on this day are to make the matchmaking process easier.
Wednesday: Sweet Tooth Day
This day is to 'drench' your teeth in the pancakes and sweets. Traditionally, sons-in-law would visit their mothers-in-law for a pancake feast and have a family gathering. While newlywed wives would gather on a sleigh around villages to testify their stamina and endurance. On this day, you should open your stomach to eat as many pancakes as possible. Restaurants and cafes offer special menus with a wide variety of blini to try.
Revelry Thursday
The fourth day is called Revelry. People are no longer allowed to work. What they need to do is to play and have fun. The streets will be crammed with people, old and young. On this day, ice skating, sleigh rides, sledding, snowball fights, and cross-country skiing take place. The effigy of Maslenitsa is carried everywhere in sleds. All the fun activities reach their boiling point.
Friday: Mother-In-Law's Eve
Friday is the time for sons-in-law to invite their mothers-in-law for a pancake dinner party. Traditionally, mothers-in-law had to send to their sons-in-law everything necessary for pancakes making, such as pans, ladles while fathers-in-law should provide them with buckwheat and butter the day before. Nowadays, it's the day for families, relatives, and close friends.
Saturday: Opposite of Friday
Saturday is the opposite of Friday. Young wives invite their sisters-in-law to have a pancake feast. This day is to strengthen the relationship between the wife and her sister-in-law. As in modern time, it's a good family day out in the winter to go for a ride on a horse-drawn sleigh. Some parks traditionally offer Russian Winter trip.
Forgiveness Sunday
Sunday is the last day. Its end marks the start of the Great Lent. On this day, people ask their families, friends, relatives to forgive their sins and wrongs, in word, deed or even thought, which they've done during the preceding year. They may make a bow before one another and ask forgiveness. It is also a day for themselves to forgive others and release anger and enjoy happiness.
As the end and culmination of Maslenitsa, the straw effigy made on Monday will be burnt in a large bonfire. Left-over pancakes may be thrown into the fire. This ritual means to say goodbye to winter. The day following Forgiveness Sunday is called Clean Monday.
---
Reference
Wikipedia: 'The Cookie Carnival'
Video: 'The Cookie Carnival' cartoon
Of Russian origin: Maslenitsa
Travel All Russia: Russia traditions and Maslenitsa or Shrove Tuesday