When the cursor is frozen or stuck, that is to say, you can't move it by using your stylus, when you met this issue, please charge the stylus firstly.
Method 1: charge the stylus
About 1 to 2 hours of charging is enough for GAOMON rechargeable pen.
The charging indicator is in the middle of the stylus.

AP20: Its indicator is red when charging. When the light gradually fades away, its electricity is full.
AP40 (for PD1560): a strong white light means the pen is charging, and a slight white light means the pen is full.
If this method didn't fix your issue, please keep the stylus charging and do as following steps.
Method 2: Make sure the driver connected
Open GAOMON driver and you can see the device status in its left lower corner.
If it was 'Device disconnected', please make it be connected.
When your tablet is M106K, please go How to Do When M106K Disconnected
while PD1560,  go How to Do When PD1560 Disconnected.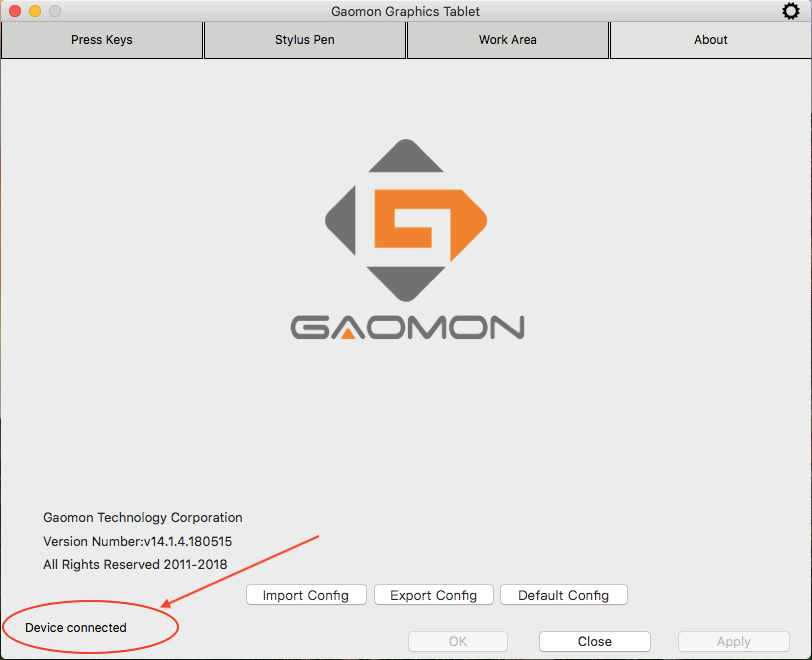 After your driver shows 'Device connected', if your stylus still can't move the cursor, please do:
Keep it charging and make a video of operating this stylus to move the cursor.
Email this video to service@gaomon.net
Related:
How to Do When ArtPaint AP10, the stylus of S56K Not Work?
How to Fix 'Device Disconnected' of PD1560?
How to Do When S56K or M106K Not Work/ Disconnected?
---
More questions,  please feel free to contact us here: GAOMON SUPPORT TEAM.